Hall Payne's general protections win demonstrates importance of union membership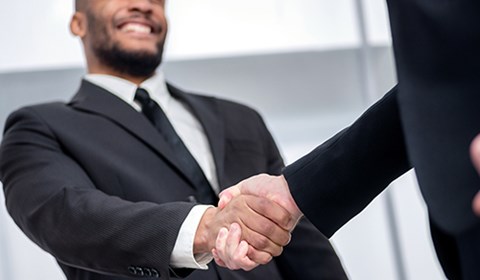 Yesterday, Hall Payne Lawyers won a general protections matter in the Federal Court of Australia for United Voice. The proceeding concerned the termination by child care employer MDBR123 Pty Ltd (the Employer) and Mr Denis Hinton (the Director) of the employment of a United Voice member (the Union Member) in May 2013. United Voice (the Union) contended that the termination was effected in contravention of the Fair Work Act (the Act). The Court agreed.
From March 2013 the Union Member attempted to recruit her fellow employees of the Union in an attempt to make an enterprise agreement with the Employer, which the Court accepted was the exercise of a "workplace right". The Court also accepted that the Union Member proposed to engage in "industrial activity" by: encouraging her fellow employees to become members of the Union; by seeking to make an enterprise agreement ; by advancing the interests of the Union and by seeking to increase membership of the Union. In May 2013 the Union Member's employment was terminated which is "adverse action" for the purpose of the Act.
The Employer argued that the termination was effected because of:  complaints from fellow employees about the Member engaging in bullying and harassment;  the receipt of a complaint from a fellow employee about misrepresentations by the Member; the receipt of complaints from parents in respect of aggressive and unprofessional conduct by the Member, and no other reason. The Court rejected the Employer's arguments and evidence. The Court found that the Employer's concerns about the Union Member's conduct were overstated and exaggerated and found that the Employer and the Director were concerned about unionisation and therefore the conduct of the Union member.
The Court found that the Employer and the Director contravened the Act by terminating the Union Member's employment for prohibited reasons, namely that the Union member had exercised a workplace right and proposed to engage in industrial activity. The matter is back before the Court for a hearing as to compensation and penalty on 4 February 2015.
This is a terrific outcome for the Union Member and the Union. The decision reinforces the protections given to union members and activists by the general protections provisions. The decision will ensure that the Union Member receives compensation and the Employer and the Director are penalised for contravening the Act. The decision demonstrates the importance of union membership.
You can read the decision here.
Hall Payne Lawyers has significant experience in litigation involving the general protections provisions in the Act. It is important that unions and employees act quickly if they are dismissed because of a prohibited reason. Should you require advice on general protections matter please contact HPL Senior Associate Luke Tiley on (07) 3017 2400.
---