What if I have used all my sick leave but I am still sick?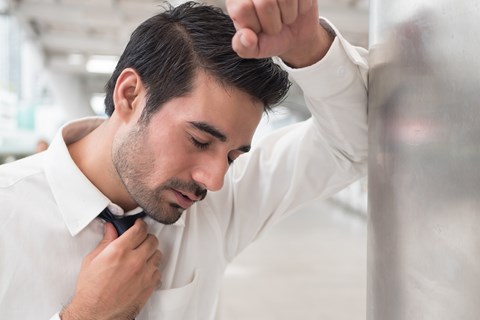 Under the National Employment Standards ('NES') in the Fair Work Act 2009, Australian workers in the private sector employed on a full-time or part-time basis, are entitled to paid 'personal/carer's leave'. This leave entitlement is commonly referred to as 'sick leave'.
This article does not deal with the leave entitlements of employees who do not work under the NES, for example state government employees.
What sick leave entitlements do employees have?
A full-time employee accrues 10 days sick leave per year and a part-time employee will accrue leave on a pro-rata basis, calculated based on how many hours they work per week. The leave accrues progressively each year, such that any unused leave in one year can be used in later years.
Casual workers are not entitled to any sick and carer's leave under the NES.
There are many different scenarios where your sick leave entitlement could run out while you are still sick.
How can I take more time off work if I have run out of sick leave?
Eligible employees are entitled to 10 days 'paid' sick leave per year. Under the NES, they have other paid leave entitlements such as annual leave and long service leave.
If you've exhausted all your sick leave entitlements, then you may be able to take other types of paid leave available under the NES, an Award or an enterprise agreement.
If you have exhausted all your paid leave entitlements, you may be able to take unpaid personal leave, which you are entitled to do if you support your absence with reasonable medical evidence. Finally, you can seek your employer's consent to taking approved unpaid leave for a certain period.
Will my employment be jeopardised if I take too much time off due to illness?
When you have to miss work because of non-work-related illness or injury, you need to let your employer know as soon as possible. You must provide evidence of your illness or injury, if requested and let your employer know how much time you think you need off.
An employee is entitled to take as much accumulated paid sick leave as they have available, without any threat of termination of employment.  
However, if you are forced to take a period of unpaid personal leave on top of any of your available paid sick leave, there are restrictions as to how long you can be absent from work. Protections also apply under the Fair Work Act 2009.
If you are absent on personal leave for less than 3 consecutive months or a total of less than 3 months over a 12-month period, you are automatically protected from dismissal for the reason of your injury or illness.
If you are absent for longer, you do not have those protections.
Your employer cannot 'automatically' sack you if you take extended sick leave
If you are absent from work, due to injury or illness, in excess of the three months over a 12-month period, this does not mean an employer has an automatic right to dismiss you.
Laws relating to unfair dismissal, general protections and even state and territory anti-discrimination laws still apply.
What about casual workers?
As casual workers are not entitled to paid personal/carer's leave, they are not specifically protected from dismissal for extended periods of absence.
However, this does not mean a casual worker cannot have genuine absences from work when sick. Casuals too, may still have access to unfair dismissal, general protections and anti-discrimination laws in the workplace like other employees.
Help?
If you're on extended sick leave and concerned about your job security, we recommend you seek advice from a lawyer experienced in employment law. At Hall Payne, we are award-winning employment lawyers. You can contact any one of our offices for advice or assistance.
---
This article relates to Australian law; either at a State or Federal level.
The information contained on this site is for general guidance only. No person should act or refrain from acting on the basis of such information. Appropriate professional advice should be sought based upon your particular circumstances. For further information, please do not hesitate to contact Hall Payne Lawyers.
---