To possess the ability to support people in their time of need by providing quality legal solutions is something I take great pride in.
Indi Gunadasa is an Associate at Hall Payne's Hobart office. He joined Hall Payne in 2016, leading the Tasmanian practice.
Before joining Hall Payne, Indi was a solicitor at Hobart Community Legal Service but since moving to Hall Payne Indi has seen successful outcomes for union members in a number of different courts, commissions and tribunals including the Fair Work Commission, Tasmanian Industrial Commission, Federal Circuit Court and Workers Rehabilitation Compensation Tribunal (Tasmania).
Indi has experience in a variety of areas of law and is passionate about assisting workers in their pursuit for a legal remedy.
"As a generalist solicitor I have the opportunity to meet a variety of people with a diverse range of legal enquiries and problems," he says.
"Each matter presents a unique subject requiring tailored legal advice, whether I'm assisting with employment issues, advising in a workplace injury matter or providing representation at a court, tribunal or commission."
Being a lawyer feeds into his passion for solving problems and helping individuals.
"The law allows me to fulfil both. To possess the ability to support people in their time of need by providing quality legal solutions is something I take great pride in."
Indi is a member of the Tasmanian Law Society Employment & Equal Opportunity Committee and a member of the board at his previous workplace, the Hobart Community Legal Service. In his spare time he likes to watch and play sport – particularly soccer, AFL and cricket.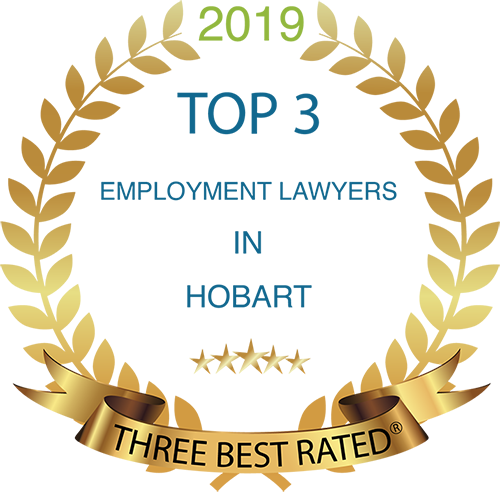 Reviews for Hall Payne Hobart
16 Dec 2020
Google
Catherine F
Henry Pill assisted me with a change of employment matter. His professionalism, timely responses, clarity regarding issues and advice provided confidence and reduced stress. I highly recommend the services of Henry and Hall Payne lawyers.
09 Nov 2020
Google
Chris S
I recently used Indi at Hall Payne and his service was outstanding. His knowledge and professionalism were simply second to none. Honest from the start and didn't leave any false hope. When it came to crunch time he came through with a positive outcome. I would highly recommend Hall Payne.
06 Nov 2020
Google
C. Cole
I highly recommend Hall & Payne to anyone needing legal advice and support. As legal jargon was quite foreign to me I asked for, and appreciated, honest advice about my situation. Henry & Leonie went above and beyond with their friendly and excellent service during an unexpected and difficult time in my life. Now that I have closure I look back with a sigh of relief that someone referred me to Hall & Payne.
Henry Pill's advice was professional, super efficient and my matter was dealt with in an empathetic and calming manner. Would highly recommend Henry and the Team at Hall Payne
01 Nov 2020
Google
David H
Very easy to talk to and discussed options that we might consider in our legal dilemma.
16 Aug 2020
Google
Denise B
I have had a very positive experience with Hall Payne Lawyers. My situation was very challenging and the assistance, advice and support I received was outstanding. I was impressed with the timeliness of response, advice given and that I was consulted at every step, given choices on direction with solid advice, and the outcome reached was what had been outlined and discussed along the way. I would have no hesitation in recommending Hall Payne Lawyers to all. Thank you
04 Aug 2020
Google
Barry T
In 2018, following a workplace accident and excess pressures from my workplace and their insurer, I was referred to Hall Payne Lawyers by representatives at the CEPU (Communications, Electrical and Plumbers Union) to guide me through the pitfalls of the Workers' Compensation system. During this process, which involved a lot of scrutiny of my injury by the Employer/Insurer, Hall Payne, in particular Indi Gunadasa and his team were invaluable with their guidance, empathy and encouragement, which lead to a successful outcome.
31 Jul 2020
Google
Peter J
Henry and his team worked tirelessly to achieve a fair result for me, this being for a claim against the Insurance Company and Employer. After suffering a head injury onsite, my claim was dismissed by a very one sided Neurologist. Hall Payne Lawyers were recommended by the ETU. Henry Pill was able to assemble the Subject Matter Experts who ruled in favour of me. Henry achieved a fair settlement for me allowing me to move on and get my health back in order. They were reasonable with costs, and also their experience was valuable in negotiations. Highly recommended.