Coronial inquest to determine if victim was an "employee" at the time of death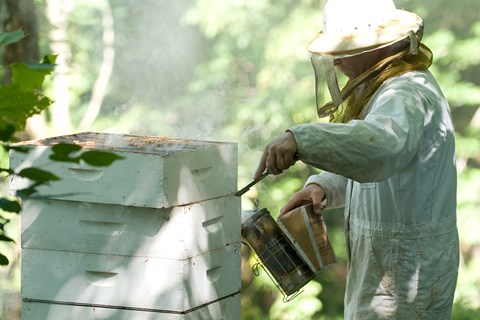 Hall Payne is representing the daughter of a man who died as a result of anaphylactic shock after a bee sting at a bee farm site. The matter is before the Coroner in the Magistrates Court Coronial Division, with one of the main issues to be determined is whether the victim was a "worker" at the time of the incident. Exploring the issue will also be relevant for the family in relation to potential entitlements under workers compensation and fatal accident laws.
Background
Mr Wallace Bryers died when he went into anaphylactic shock after being stung by bees at a beehive site operated by Tasiliquid Gold Honey in January 2018. The operators of the bee farm deny that Mr Bryers was a worker of the business but rather a visitor.
A coronial inquest is now being held to determine whether Mr Bryers was in fact a worker and examine the issues surrounding safety and duty of care.
Overview
On 5 January 2018, Mr Bryers travelled with the owner of Tasiliquid Gold Honey ('Tasiliquid Gold') and other employees to a bee farm to collect beehives from a property containing over 50 beehives. Mr Bryers assisted in these tasks and was wearing a protective suit supplied by Tasiliquid Gold.
Prior to leaving the farm, Mr Bryers adjusted his bee suit and was subsequently stung by a bee.
Later when travelling in the truck after leaving the farm, Mr Bryers went into cardiac arrest. There was no first aid kit on hand on the day at the site (or in the truck) and those present did not have an epinephrine auto-injector, commonly known as an epi-pen. After approximately an hour of CPR and treatment, Mr Bryers died at the scene.
The coronial inquest
The main issue for determination was whether Mr Bryers was an employee or a volunteer within the meaning of the Work Health and Safety Act 2012 (Tasmania). It is common for disputes to arise regarding the true nature of the relationship between an employer and a worker. For further information about this topic see our blog 'Sham Contracting: Disguised Employment Relationship'.
In this matter, Indi Gunadasa, from Hall Payne's Hobart office acted for the daughter of the deceased, Mr Bryers in the inquest. In submissions made on behalf of the daughter, it was submitted that Mr Bryers was an employee for some of the following reasons:
Mr Bryers was remunerated by Tasiliquid Gold for the work he completed, albeit in cash;
Tasiliquid Gold exercised control over Mr Bryers when at the various beehive sites including what tasks he completed;
Tasiliquid Gold supervised Mr Bryers work at the various beehive sites;
Tasiliquid Gold provided protective equipment for Mr Bryers to wear; and
Evidence from independent witnesses support that Mr Bryers was working as a beekeeper with Tasiliquid Gold.
Tasiliquid Gold submitted to the coroner that Mr Bryers was not a worker, denying that there was any form of payment or work completed by Mr Bryers. It was submitted on behalf of Tasiliquid Gold that Mr Bryers was interested in the bee farming process and was only 'coming along for the ride' as he had a genuine interest in bee farming.
The coroner has now adjourned the inquest for determination. 
What will happen if Mr Bryers is determined to have been a "worker" at the time of the incident?
If Mr Bryers is found to be a worker, the deceased's family could be entitled to compensation under the Workers Rehabilitation and Compensation Act 1988 and the Fatal Accidents Act 1934.  
If a worker dies as a result of a work injury, leaving wholly or partially dependent spouses and/or children, compensation is available to those dependants including the following where applicable:
a lump-sum payment;
weekly payments;
reasonable funeral and burial costs of the worker; and
any contributions by the worker towards the maintenance of the home of his family members.
Claims under the Fatal Accidents Act 1934 (Tas) are open to a wider range of individuals related and/or connected to the worker.
These individuals are entitled to recover damages against the person responsible only in circumstances where the wrongful act, neglect or default which caused the death would (if death had not occurred) have entitled the deceased to sue for damages for negligence.
For further information about the entitlements of deceased workers please contact Hall Payne Lawyers.
We will update this article once the decision of the coronial inquest has been determined and published.
Media on this case
Note, this article is available to paid subscribers to The Mercury newspaper. :
Honey company denies bee sting victim was its employee
Get help
If you have an employment law and/or personal injury matter and you're looking for advice and assistance, Hall Payne's expert advice, across the country, can help. You can either get in touch directly with Indi Gunadasa (Hobart office) or contact our head office for referral to a lawyer at any one of our other offices.
Legal advice and assistance continue during COVID-19
We continue to provide our client services during the coronavirus outbreak.  
Most of our teams have now returned to their respective offices with others remaining fully equipped to work remotely, where necessary.
You can contact us by phone or email to arrange your consultation; either face-to-face at one of our offices, by telephone or by videoconference consultation.
Phone: 1800 659 114
Email: general@hallpayne.com.au
---
This article relates to Australian law; either at a State or Federal level.
The information contained on this site is for general guidance only. No person should act or refrain from acting on the basis of such information. Appropriate professional advice should be sought based upon your particular circumstances. For further information, please do not hesitate to contact Hall Payne Lawyers.
---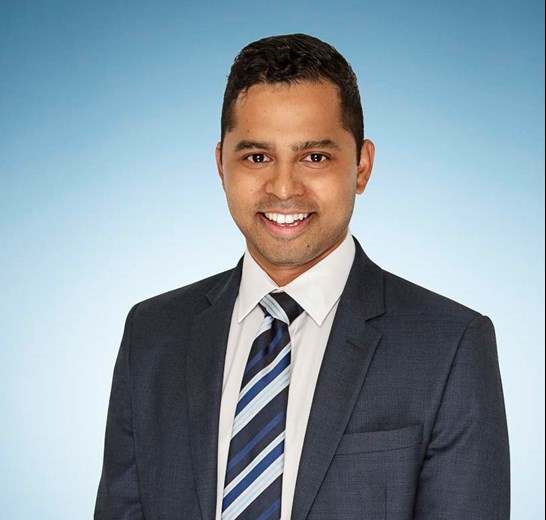 ---