Nurses denied pay for time spent self-testing for COVID-19 before every shift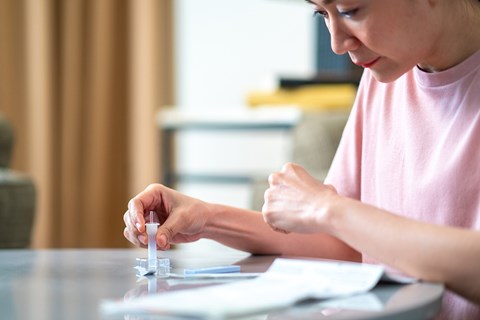 In May 2023, the Fair Work Commission (the FWC) determined that a group of nurses and nursing staff were not entitled to overtime pay for the time they spent testing themselves for COVID-19 before each shift (Australian Nursing and Midwifery Federation v Johnson Stenner Aged Care Pty Limited [2023] FWC 943).
This decision was reached in the specific context of nurses and nursing staff employed by Johnson Stenner Aged Care and covered by the Johnson Stenner Aged Care Enterprise Agreement (the Agreement), who work at various residential aged care facilities in Gladstone, Queensland.
While the decision boiled down to the FWC's interpretation of the Agreement, it raises broader questions of what activities constitute 'work' under enterprise agreements. This issue goes to the question of what kinds of rights attach to certain activities associated with work.
Background
In July 2022, Johnson Stenner introduced a requirement that all employees must test themselves for COVID-19 before each shift. Johnson Stenner supplied employees with rapid antigen tests (RATs), which each took 15 minutes to complete.
Johnson Stenner issued a direction to employees, requiring them to:
collect and take RATs home;
complete a RAT prior to attending the workplace for work;
provide photo evidence of their test result before starting work.
The direction did not specify a time or place for testing.
The Agreement, which provided entitlements relating to pay including overtime, applied to 'all employees … performing work within the classifications contained in this agreement' (emphasis added).
The Australian Nursing and Midwifery Federation (ANMF), who represented the employees, argued that self-testing for COVID-19 was 'work' for the purpose of the Agreement. The ANMF highlighted that COVID-19 testing was a measure directed to the 'prevention of illness' and the 'promotion of a safe environment', both of which were listed under the Agreement as being types of 'nursing care'.
Therefore, the ANMF reasoned, the employees were entitled to payment for the time they spent self-testing before each shift.
Case law related to what activities constitute 'work'
To support their arguments, each party raised comparable cases which considered the boundary between work and non-work.        
In ANMF v Jeta Gardens [2022] FWC 3039 (Jeta), which also involved nursing staff at an aged care facility, employees were directed to attend work 15 minutes early to undertake RATs at a particular location on site. In determining that this activity constituted 'work' under the relevant enterprise agreement, that decision highlighted that 'infection control measures' are consistent with the work of a nurse or personal carer.
In Seo v Bindaree Food Group [2021] FWCFB 2691 (Seo), a Full Bench of the FWC determined that a requirement that an employee perform a range of activities at the employer's instruction during his lunch break was consistent with the notion of work.
In Hospital Employees' Industrial Union of Workers v Proprietors of Lee-Downs Nursing Home 1977 WAIG 455 (Lee-Downs), the WA Industrial Appeal Court suggested that 'time worked' is time spent under the employer's instructions, express or implied. The Court noted that this might include being in a certain place at a certain time or being 'on call' to act should a certain event arise.
In Shop, Distributive & Allied Employees' Association v Aldi Foods [2022] FedCFamC2G 799 (Aldi), Humphreys J determined that certain pre-commencement activities constituted 'work', such as:
walking to a 'materials handling equipment' area;
undertaking certain safety checks;
driving to a central location at the worksite;
collecting and checking a communication device; and
recording information on a sign-in sheet.
His Honour noted that these activities were not 'private activities' because they were of no benefit to the employee, in contrast to activities such as storing personal belongings, putting on uniforms, or putting on PPE.
In TWU v Jetstar Services Pty Ltd [2017] FWC 2535 (Jetstar), Sams DP determined that approved leave, such as personal leave, was not 'time worked' for the purpose of overtime under the relevant agreement. In reaching this decision, Sams DP held that 'time worked' required that the employee was physically at work and performing work or other associated functions at the employer's direction.
FWC determines the nursing staff COVID self-testing was not considered 'work'
The FWC ultimately concluded that the Johnson Stenner nursing staff were not 'performing work' under the Agreement when they self-tested for COVID-19 before attending the worksite.
The FWC emphasised that this was predominantly a question of the terms of the Agreement, in accordance with the following principle articulated in Seo:
'…whether particular activities constitute "work" within the meaning of an industrial instrument depends on the proper construction of the relevant instrument and the facts of the particular case.'
The FWC viewed the cases raised by the parties as 'context specific', noting that 'none of them are on all fours with the facts in this case' [117]. The FWC distinguished the circumstances of the Johnson Stenner employees, who:
were not under a continual duty to act and could take the test at a time convenient to them [119];
were free to undertake private activities for most of the 15 minutes while awaiting the test result [119]; and
were not required to be at the worksite or on-call, while performing the test, unlike the employees in Jeta [120];
The FWC also offered the following general observations:
'work' does not necessarily need to be performed at a certain place at a particular time [122];
the act of complying with a direction from an employer does not always amount to 'work', for example, a direction to maintain confidentiality [123]; and
generally, performing a RAT under an employer's direction is not a 'private activity' [124].
The FWC considered the totality of the work arrangements under the Agreement. The FWC discerned in the Agreement an intention that the employees work continuously, except for meal breaks, and an intention that the Agreement does not apply to duties performed remotely from the employer's workplace or outside a specified work period, except when employees are 'on-call' [137]-[138].
The FWC concluded [141]:
The Agreement in this case does not encompass payment for certain incidental duties, including for example, time taken for example to maintain professional registration, as required under the contract. It follows that the employees when undertaking a RAT in the manner in the specific circumstances of this case, as directed by the employer at a time of their own choosing before the commencement of their rostered hours of work, are not "performing work" as contemplated by clause 4 of the Agreement, and are not covered by the Agreement at that time.
Significance for employees
This decision examines the sometimes blurry line between work and non-work and the types of qualities that cause certain activities to be viewed as 'work' and to therefore attract certain workplace rights. These are questions that have taken on greater significance and uncertainty in the post-COVID-19 world.
ANMF v Johnson Stenner [2023] FWC 943 demonstrates that the meaning of 'work' under an enterprise agreement rests predominantly on the terms of the agreement. However, it also underscores key factors such as the time or location at which an activity is required to be performed and whether the activity is of benefit to the employee or the employer.
Get help from an employment lawyer
If you're covered by an enterprise agreement or award, and you're unsure if your employer is interpreting and/or implementing the agreement appropriately, you should seek advice from your union or an employment lawyer.
Clauses in agreements and awards are not always straightforward, and there can be occasions (as demonstrated by this case) where the event being contested is not a common occurrence.
At Hall Payne, we have an award-winning team of employment lawyers able to assist you with any queries you have related to your workplace rights and entitlements.
Contacting Hall Payne Lawyers
You can contact us by phone or email to arrange your consultation; either face-to-face at one of our offices, by telephone or by videoconference consultation.
Phone: 1800 659 114
Email: general@hallpayne.com.au
---
This article relates to Australian law; either at a State or Federal level.
The information contained on this site is for general guidance only. No person should act or refrain from acting on the basis of such information. Appropriate professional advice should be sought based upon your particular circumstances. For further information, please do not hesitate to contact Hall Payne Lawyers.
---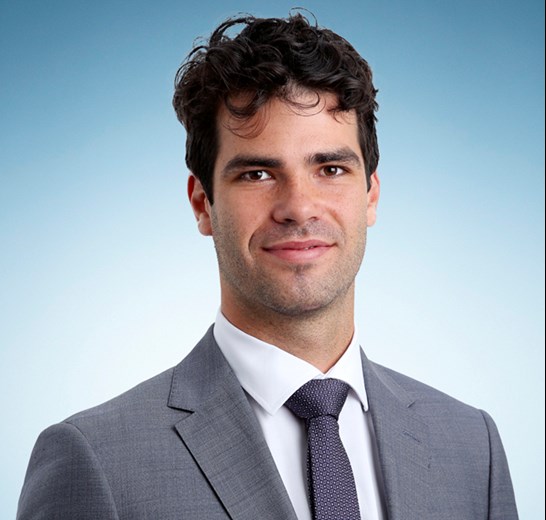 Get in touch with today's blog writer:
Billy McEvoy
Solicitor
in
Industrial & Employment Law,
Unfair dismissal,
Workplace Discrimination,
Professional conduct and discipline law,
Enterprise bargaining agreements and Award rights,
General protection claims,
Contract negotiations & disputes,
Industrial Relations,
Executive and senior management terminations,
Restraint of trade,
Redundancy
---