What is an Enduring Power of Attorney and why do I need one?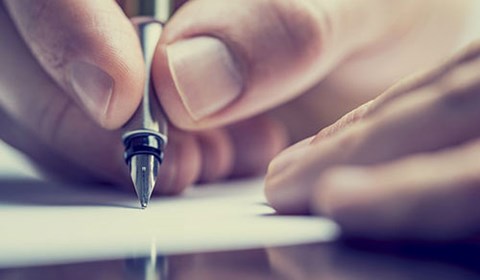 Do you ever think about what happens to everything and everyone you care about if you suddenly find yourself in the situation where you can't make decisions? Most of us have a will in place, but very few people will make provisions for someone to make important decisions when they're not able to. That's where an Enduring Power of Attorney comes in.
What is an Enduring Power of Attorney?
You may be familiar with a general Power of Attorney, which allows someone to make decisions if you're unable to make them for a period of time, provided you still have full legal capacity to make those decisions. An Enduring Power of Attorney (EPA) differs in that it operates specifically if and when you don't have the capacity to make decisions. Ensuring your EPA is drafted correctly means you know that even if the worst happens, your best interests will be taken care of.
An EPA gives the person you nominate the power to make decisions on your behalf. It can apply to your property, legal and financial affairs. You may nominate any, or all, of these areas as areas where your enduring attorney can make decisions on your behalf.
In Queensland, Victoria and the Australian Capital Territory you can also give authority to your enduring attorney to make decisions around personal, health and well-being matters.
Why have an Enduring Power of Attorney?
Having an EPA in place gives you the comfort of knowing that if something does happen to you, someone you trust has the legal authority to make the decisions that need to be made.
A correctly drafted EPA gives the person you nominate the authority to make decisions on your behalf, at any point in time. You can nominate who can make these decisions, what decisions can be made, what should be considered in making any particular decisions, any limitations to making decisions, and when they can start making decisions on your behalf.
Above all else, an EPA means you have someone who you have appointed to make these decisions in the way that you would want them to be made.
Who should be my Enduring Power of Attorney?
Should they need to exercise their authority, an EPA will end up being an important part of your life. The person you appoint should be someone you trust absolutely. This person is obliged to always act in your best interests and within the scope of their authority, and you should have confidence that they will understand these obligations.
It's very important to think carefully about your choice of Attorney. Whoever you appoint will make important decisions for you so it's essential you appoint someone who you believe understands your wishes, and has the skills to manage your financial and legal affairs according to those wishes.
You may decide to appoint more than one Attorney. If you do, you can prescribe how they will work together, being:
Jointly, where they must act together in all situations; or
Jointly, severally, and, in some cases, by a majority, giving your attorneys the option to act individually, as a majority, or as otherwise stipulated.
Can I appoint an Enduring Power of Attorney for a specific purpose?
You are able to place limitations or conditions on the authority of any or all Attorneys you appoint. An example could be limiting your Attorney's authority to act on your behalf in property matters only, or requiring that they consult with a family member before exercising their authority. You may also nominate an Attorney for a very specific purpose, such as paying a particular bill, or a class of events, such as paying bills in general.
How do I appoint an Enduring Power of Attorney?
An EPA document is as important as a Will, and for this reason we advise you obtain legal advice to help you draft it according to your specific wishes. Hall Payne Lawyers has a team of experts who can walk you through the process, ensuring that your EPA gives your nominated Attorney the authority they need to make decisions on your behalf.
When should I appoint an Enduring Power of Attorney?
You can prepare your EPA at any time, and indicate when you would like the authority to commence. This may be from the time the Attorney has accepted their appointment, when a medical practitioner considers that you are no longer able to manage your affairs, at the Attorney's discretion or at some other nominated time.
An EPA stops operating when you die. From this point forward, the executor of your Will takes on all responsibilities associated with your estate.
You can revoke your Power of Attorney if, for some reason, you no longer believe your Attorney is acting according to your wishes. You can do this at any time, in writing, as long as you have the capacity to do so. Where you don't have the capacity to make your own decisions your EPA will continue to operate, although their position is reviewable by the Court.
Hall Payne Lawyers has an online tool designed to make the process of writing your EPA simple and affordable, as well as a team of experts who can help. Create your EPA here today, or talk to one of our team to get advice on your best options via email or on 1800 659 114
---
This article relates to Australian law; either at a State or Federal level.
The information contained on this site is for general guidance only. No person should act or refrain from acting on the basis of such information. Appropriate professional advice should be sought based upon your particular circumstances. For further information, please do not hesitate to contact Hall Payne Lawyers.
---