Hall Payne Lawyers Recognised as Leading Workplace Compensation Lawyers in Brisbane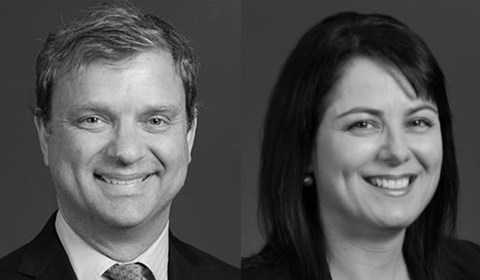 Hall Payne Lawyers Principals Cameron Hall and Linda Brangan recognised as leading workplace compensation lawyers by the prestigious Doyles Guide.
Late last year Doyles Guide, the definitive listing and commentary on Australia's leading law firms and lawyers, released their list of top workplace compensation lawyers and the leading workplace compensation law firms in Brisbane.
Determined by a ranking system that analyses peer-based review and interviews with clients, peers and relevant industry bodies, their listings analyse the highest achievers across practice areas and location.
Already identified as one of the leading law firms for our Employment Law team earlier in 2015, we're thrilled to have been named one of the top firms for Workplace Compensation in Brisbane. This highly respected placement is a significant achievement for the firm, and confirms our standing as one of the best workers' compensation firms in the State.
The esteemed position Hall Payne Lawyers holds is due to the quality of our team working in Personal Injury. Headed by HPL Principals Cameron Hall and Linda Brangan, it's no surprise to see both Cameron and Linda recognised in the Doyles Guide's top 15 Workplace Compensation Lawyers in Brisbane.
If you think you may have a workers' compensation claim our team is best placed to assist you in your matter. Please contact HPL Directors Cameron Hall and Linda Brangan on 1800 659 114 for a consultation today.
---