District Court dismisses Real Estate employer's attempt at restraint of former employee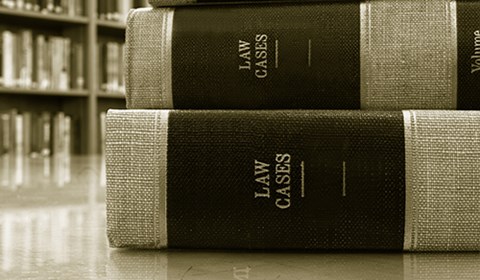 Restraint of former employee backfires, as the Queensland District Court throws out Real Estate Agency's attempts to limit the activities of a former employee.
Our client, a real estate agent, was unhappy in her job. She resigned from her position of Sales Associate, triggering a poor reaction from her employers. While she was willing to serve out her notice period, she was thrown out of her boss's office and told to finish work that day. Shortly after, our client got a job with another real estate agent in a neighbouring suburb, working as a Senior Sales and Marketing Consultant.
While working here she was approached by two former clients regarding properties that they were looking to put on the market. These clients had been impressed with her work in the past, seeking her out in order to continue the relationship. Her former employer thought otherwise – alleging that she was misusing their confidential information to get leads on sales of property. They commenced proceedings in the Queensland District Court on that basis.
The former employer sought interlocutory orders to restrain our client from dealing with anyone who was their client as of the day her employment was terminated. They further requested that our client pay all profits made from these clients. The former employer also claimed that there was an implied Restraint of Trade on our client, arising from her employment with them. They argued that she was unable to work in any way which directly competed or conflicted with their commercial interest.
The Court rejected these arguments, dismissing the claim for interlocutory relief and finding these allegations had no grounds. In addition to dismissing the former employer's claims as unfounded, Judge Andrews SC ordered costs against them. Our client is relieved with the outcome, not only as it sees a potentially harmful and restrictive claim come to an end, but that she now has clarity about the work she can do with her new employer.
The case demonstrates how the law can be misread, particularly by employers trying to gain a benefit that just doesn't exist. There's a particular tendency for this to happen within the real estate sector, where we've found litigation against former employees has been increasing. If you find yourself caught up in a situation like this, the default may be to accept what your former employer is telling you, and limit the type of work you perform and who you work for as a consequence. You shouldn't. As a worker the law is there to protect you – getting proper legal advice can help you better assert your rights.

Should you require assistance with your contract of employment, or attempts from a former employer to restrict your ability to work for someone else, we can help. Please contact HPL Director Luke Forsyth (Sydney) or Associate William Ash (Brisbane) on 1800 659 114 or via our online form for a consultation today.
---
This article relates to Australian law; either at a State or Federal level.
The information contained on this site is for general guidance only. No person should act or refrain from acting on the basis of such information. Appropriate professional advice should be sought based upon your particular circumstances. For further information, please do not hesitate to contact Hall Payne Lawyers.
---