No "second bite of the cherry" for workers' comp injuries rejected by Insurer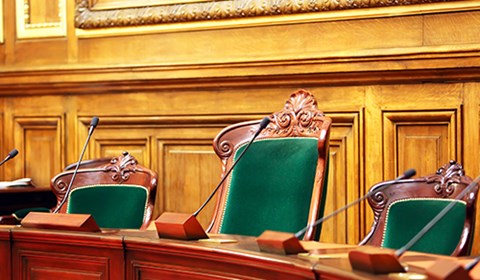 The Supreme Court of Queensland has held that workers who sustain multiple injuries cannot claim common law damages for injuries rejected by Insurer.
In the case of Connor v Queensland Rail Ltd a Queensland Rail worker was injured when a train took off suddenly, pushing her off the train and dragged her along the platform. Queensland Rail, a self-insurer under the Workers' Compensation and Rehabilitation Act 2003, accepted her application for statutory compensation for injuries to the cheek, buttock and leg, but rejected her claim relating to spinal, psychological and knee injuries. The worker was assessed as having no permanent impairment for the accepted injuries.
The worker lodged a claim for common law damages for all the injuries she sustained in the accident, including those rejected by the self-insurer. In Court, she relied on section 237 of the Act which, she contended, allowed her to claim for any injury sustained in a workplace event, so long as one of the accepted injuries was assessed for permanent impairment and there had been an election to pursue common law damages for that accepted, assessed injury.
Given the worker was attempting to claim damages for unassessed injuries, this invoked section 245(3) of the Act, which provides that a claimant could only access common law damages for such an injury if the Insurer determines that the claimant was a worker when the injury was sustained, and that they had sustained an injury.
The Court found that the practical consequence of this section as drafted was that the Insurer would be required to make a new decision about the worker's injury, when they had already made the decision to reject the injury during the compensation claims process. The Court held that this approach made no sense, and that it was inconsistent with the objects of the legislation. In making this determination, Justice Martin held that section 245(3) contained a drafting error, and that an injured worker could not claim common law damages in relation to injuries that had otherwise been rejected by the insurer.
Insurers' decisions to reject workers' injuries are subject to appeal. What this decision confirms is how important it is to work to have all injuries accepted by an Insurer during that initial compensation process. It is clear that if an injury is rejected by the Insurer, there will be no opportunity for an injured worker to pursue common law damages for it, and a failure to appeal an Insurer's decision will limit the injuries for which a worker is able to pursue damages.
In short, If you do not appeal, you cannot claim.
Hall Payne have regular success in appealing decisions of Insurers rejecting workers' injuries. Strict time limits apply in appealing these decisions, so contact us through our inquiry form, or on 1800 659 114, to book a free initial consultation today.
---
This article relates to Australian law; either at a State or Federal level.
The information contained on this site is for general guidance only. No person should act or refrain from acting on the basis of such information. Appropriate professional advice should be sought based upon your particular circumstances. For further information, please do not hesitate to contact Hall Payne Lawyers.
---