Rare QCAT Costs Order awarded against NMBA after refusal to settle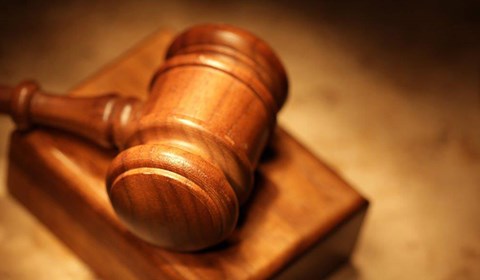 Our client admitted allegations of professional misconduct brought by the Nurisng and Midwifery Board of Australia (NMBA) and sought to settle the matter. The NMBA refused, with the matter going to hearing 6 months later. In a rare decision from QCAT costs have been awarded against the NMBA, in a jurisdiction where parties will only be awarded costs if "the interests of justice require it."
Our client had been working as a registered nurse for 20 years, mostly in mental health. Against a backdrop of tragic circumstances, he began an inappropriate relationship with a patient. This relationship continued for some time, and resulted in AHPRA investigating the matter.
During this investigation our client made false statements, later volunteering corrections. He apologised for misleading investigators, cooperating fully with the investigation from this point. He went on to agree with all the allegations presented by NMBA, yet sought to position them in the context of mitigating circumstances – including chronic mental health disorders, which had influenced his actions and impacted his decision making abilities.
We sought to resolve the matter but the NMBA continued to press for significant sanctions, including a 2 year suspension. The NMBA's approach disregarded the unique circumstances of our client's case.
In deciding the matter, Deputy President Judge Suzanne Sheridan agreed that our client had been severely impacted by his personal circumstances. She ordered that our client continue to see his psychologist and rejected the NMBA's request for a suspension.
While our client did the wrong thing, his unique circumstances and this range of mitigating factors should have been considered – factors that we presented to the NMBA in trying to settle the matter. By proceeding without giving proper consideration to these issues the NMBA acted in a way that was found to be against the interests of justice. QCAT held that the matter reached the high threshold required to award costs, with our client receiving a reduction in his misconduct penalty as well as what is an extremely rare costs order from the Tribunal.
While our client did the wrong thing, his unique circumstances and this range of mitigating factors had not been considered by the NMBA. By challenging their proposed penalty, with the support of the Queensland Nurses' Union, we were able to fight for an appropriate result that considered our client's circumstances and the context in which his misconduct had occurred. This award of costs is a vindication of the union's commitment to challenging the decision, and speaks to the immense value in being a member of a union committed to protecting your rights at work.
If you're a health professional caught up in an AHPRA disciplinary proceeding and need representation or support through your matter, Hall Payne are experts in professional conduct and discipline law who can help you reach the best outcome possible. Hall Payne represents hundreds of health professional in AHPRA processes each year. Get in touch to find out how we can help on 1800 659 114 or via our contact form.
---
This article relates to Australian law; either at a State or Federal level.
The information contained on this site is for general guidance only. No person should act or refrain from acting on the basis of such information. Appropriate professional advice should be sought based upon your particular circumstances. For further information, please do not hesitate to contact Hall Payne Lawyers.
---