Visitation Rights Dispute: Hall Payne Reunites Father & Son After 2 Years of Separation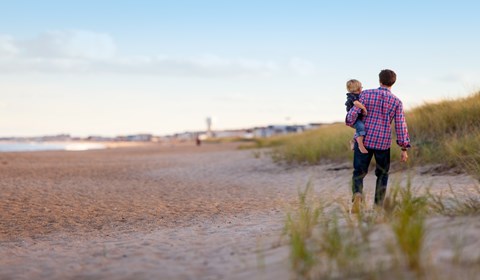 Frustrated by failed attempts to get access to his son, a desperate father turned to Hall Payne. Within 12 Days, our family law team won him the visitation rights he had been denied for 2 years

Earlier this year a young Queensland father was seeking to have a relationship with his three-year-old son living in South Australia. However, the young boy's mother would not let the little boy have unsupervised visits with his father. She would often cancel the visits.
To get access to his son, the father sought advice from a law firm in Queensland. After 2 years, several failed negotiations, and commencing proceedings in the Federal Circuit Court of Australia, the father was still being denied access to his son.
Desperate to see his young son, and after 2 years of his former partner continuing to deny him access, the father sought advice and help from Hall Payne Lawyers.
Hall Payne's Kate Tolley took on the case. After reviewing the matter, Ms Tolley advised the father that the mother had no grounds in stopping him from seeing his son. She also outlined that the previous orders were ineffective because there was no specified dates and times for the father to spend with the child.
With only 12 days until the next hearing, Ms Tolley had to act quickly creating a legal strategy to win access for our client.
After just one hearing, Ms Tolley's successful strategy resulted in the court ordering that the father and his family be granted access to the child. Thankfully, the next day the three-year-old boy was able to spend time with his father and grandmother.
"I was so happy to be able to see my son again. If it wasn't for Hall Payne I don't know what I  have done. I now get to see my son again and this is the best result ever" said the father.
Hall Payne gaining access for the father was a significant win for the father and the young boy. The mother was strongly opposed to the father and son having a relationship and sought to stop unsupervised visits. With Hall Payne's winning strategy, our client can now have a relationship with his young son, free from unfair interference.
Hall Payne Lawyers can help with your family law needs. If you require assistance with any family law issues or needs we can help. Contact Hall Payne Lawyers on 1800 659 114 or via our contact page for more information.
---
This article relates to Australian law; either at a State or Federal level.
The information contained on this site is for general guidance only. No person should act or refrain from acting on the basis of such information. Appropriate professional advice should be sought based upon your particular circumstances. For further information, please do not hesitate to contact Hall Payne Lawyers.
---