Is it true? Or did you read it in the Courier Mail?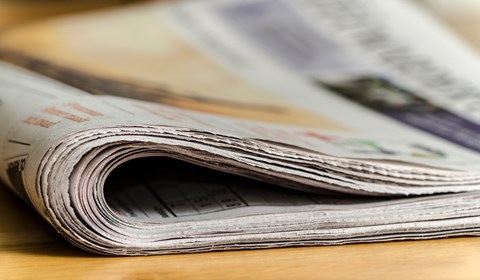 Hall Payne develops a novel legal strategy to obtain documents leaked to the Courier Mail and how they got them in the first place. News Limited also had to pay a significant amount of the Union's legal costs.
In early 2017 Des Houghton of the Courier Mail (published by Queensland Newspapers Pty Ltd, a subsidiary of News Ltd) wrote several articles, which were critical of our client, a prominent Queensland trade union. It was clear to the Union, based on the articles, that someone had leaked its confidential and sensitive documents to Mr Houghton and that the leak had given rise to the articles.
The Union was concerned that the person, who leaked the documents, as well as Mr Houghton and News Ltd, may have committed a tortious breach of confidence. The Union turned to Hall Payne to for advice.
At the outset, Hall Payne asked for corrections to be made to the articles. News Limited and Mr Houghton initially rejected that reasonable request. However, the following day Mr Houghton published another article that was in effect a "correction" of the previous article.
Hall Payne were then instructed to advise the Union as to whether it had a claim for a tortious breach of confidence. We could not do so without obtaining the documents and learning how Mr Houghton gained access to them. Hall Payne therefore devised a novel strategy to investigate those matters: an application to the Supreme Court for "primary discovery" in respect of the alleged breach of confidence.
Naturally, Mr Houghton and News Limited opposed the application. However, the application was ultimately successful for the Union. It forced News Limited and Mr Houghton to give the leaked documents to Hall Payne and the Union. Further, News Limited and Mr Houghton also had to pay a significant component of the Union's legal costs.
The documents that the Union ultimately obtained were in an unredacted form.
This outcome was secured for the Union without the time, expense and risk of a contested hearing in the Supreme Court.  By devising this novel strategy Hall Payne was able to assist the Union by obtaining an outcome that was previously thought to be impossible. This is the first known successful application of its kind. The Union will now be able to pursue its litigation for a tortious breach of confidence if, and when, it wishes.
If you require assistance with defamation, breach of confidence or any other aspect of media law then please contact HPL Directors Luke Tiley (Brisbane) or Luke Forsyth (Sydney) on 1800 659 114 or via our contact page for more information.
---
This article relates to Australian law; either at a State or Federal level.
The information contained on this site is for general guidance only. No person should act or refrain from acting on the basis of such information. Appropriate professional advice should be sought based upon your particular circumstances. For further information, please do not hesitate to contact Hall Payne Lawyers.
---