After facing deregistration, Hall Payne helps NT teacher keep his job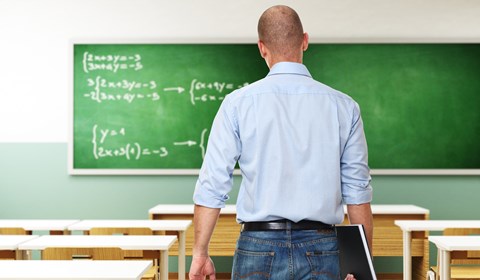 An NT teacher faced deregistration after an inquiry into his private life. Hall Payne successfully defended the matter, helping the teacher keep his job.
Earlier this year a teacher in the Northern Territory was facing an inquiry by the NT Teacher's Registration Board (TRB) into whether he was a fit and proper person to teach.  The teacher's career was on the line as the Inquiry Board had the power to recommend that his registration be suspended or revoked. Prior to the inquiry hearing, the teacher had been suspended from teaching for a significant period.
The TRB stated that they had concerns about his conduct, not related to his work or performance as a teacher but to events in his private life.
Thankfully, being a union member he was able to seek assistance from his union, the Australian Education Union. After looking into the matter, the AEU decided that the best course of action was to seek legal advice from Hall Payne's Union Law.  Joseph Kennedy and Darwin-based solicitor James Burke took on the case.
With only a week before the start of the inquiry, Hall Payne developed an effective strategy and took up the fight. Hall Payne was able to demonstrate that despite this isolated event, as a teacher he had an excellent work history. He was honest and diligent in his role and was an asset to the profession and school community.
Hall Payne also made the recommendation that instead of losing his registration, if the TRB had any concerns about him that he should be appointed a mentor or some other condition imposed.
After a number of months, the TRB inquiry found that he was a "fit and proper person" to teach and be in the classroom. Based on the reasonable recommendations Hall Payne made, the TRB decided that he should have a mentor for a short period and further professional development. He was able to maintain his registration and continue his passion for teaching. He said he is excited about the prospect of returning to the classroom in the very near future.
The outcome and the situation faced by this teacher shows the importance of being a union member for protection and having a law firm experienced in employment law and professional discipline as an advocate.
AEU NT Branch President Jarvis Ryan commented: 'The AEU NT Branch is concerned about the wide-ranging powers the TRB has under the Teacher Registration Act to determine who is a "fit and proper" person. While we accept the need for high standards for the teaching profession, we do not believe TRB inquiries of this nature are warranted as they relate to issues that are outside of the work environment.
'Nonetheless, the TRB has such powers under the Act and we felt it important that our member was able to mount a strong case. Hence the AEU authorised the experienced team at Hall Payne to advocate for our member. Both we and the member are pleased with the outcome, and would remind all NT teachers working in the public sector that our union is there to support you in relation to registration matters.'
As home to some of Australia's leading employment law and professional discipline lawyers, Hall Payne can provide assistance with all employment and professional discipline issues. Contact Hall Payne on 1800 659 114 or via our contact page to speak to one of our experts today.
---
This article relates to Australian law; either at a State or Federal level.
The information contained on this site is for general guidance only. No person should act or refrain from acting on the basis of such information. Appropriate professional advice should be sought based upon your particular circumstances. For further information, please do not hesitate to contact Hall Payne Lawyers.
---