Black lung inquiry issues interim reports, widening scope to examine full effects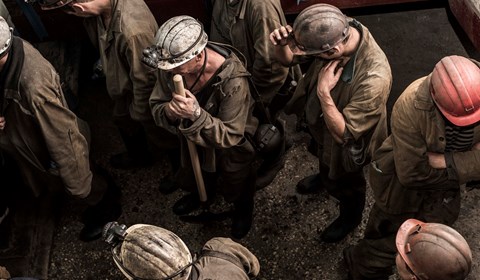 A fundamental failure in the health surveillance systems comes under even greater scrutiny as the Queensland Parliament's black lung inquiry expands, with a broader terms of reference set to examine the full scope of black lung both above and below ground.
Hall Payne have welcomed the interim findings of the Coal Workers' Pneumoconiosis Select Committee on black lung disease.
Hall Payne Principal Linda Brangan said the Parliamentary Committee's Interim Report seeking to extend the inquiry for a further six months to allow for a broader terms of reference recognised the significance of the evidence obtained thus far, and more importantly the pain and suffering of those afflicted by coal mining dust lung diseases.
Hall Payne represents former coal miner Percy Verrall and a number of other current and retired coal miners who make up some of the 19 Queenslanders currently diagnosed with black lung – and had spent hundreds of hours documenting the lives and experiences of those suffering the condition.
In 2015 Mr Verrall became the first Australian diagnosed with black lung in 30 years.
"We have spoken with Percy about the Committee's Interim Report and I know this has given him and others hope that steps are being taken to ensure that others don't have to suffer as he has,'' Ms Brangan said.
"There has been a fundamental failure in the health surveillance systems intended to ensure the protection of coal industry workers from Coal Workers Pneumoconiosis and other coal mining dust lung diseases. There is a 30 year gap in medical, legal and other information to deal with dust diseases arising out of coal mining activities."
"The damning interim findings handed down last night and the decision to extend the Parliamentary inquiry provide a stronger foundation moving forward.
"Hall Payne, whilst acting in the interests of those suffering from coal mining dust lung diseases will continue to fight for workers in the coal mining industry and other industries involving potentially dangerous underground environments.''
The Courier Mail today reported "The interim parliamentary report…condemned the Department of Natural Resources, Queensland Health, WorkCover, mine operators, health professionals and others for 30 years of failure.''
Hall Payne Lawyers are representing those suffering from coal mining dust lung diseases, including CWP and other undiagnosed respiratory symptoms of coal miners, and have been since the first diagnosed case in 2015.
Ms Brangan said Hall Payne would continue to work with the world's leading expert on CWP, Dr Robert Cohen along with recognised Australian Respiratory and Thoracic Physicians to ensure those suffering from coal mining dust lung diseases are adequately compensated.
Black Lung: What to do if you're showing symptoms
We offer a free initial consultation, and discounted rates, to all CFMEU members. If you are diagnosed with black lung or are seeking review of a decision on compensation, contact your union for a referral to discuss your rights. If you require further information please contact us on 1800 659 114 or via our contact page.
Photo credit: Solidarity Centre, 2014 
---
This article relates to Australian law; either at a State or Federal level.
The information contained on this site is for general guidance only. No person should act or refrain from acting on the basis of such information. Appropriate professional advice should be sought based upon your particular circumstances. For further information, please do not hesitate to contact Hall Payne Lawyers.
---