Court finds no reasonable prospect of success as ABCC case dropped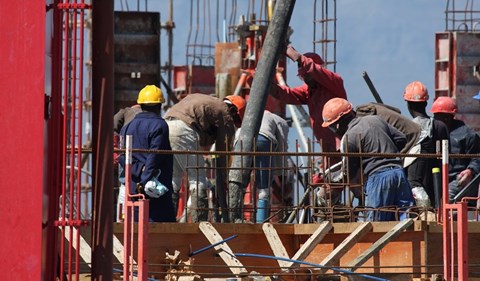 The Federal Court has found in favour of the CFMEU, with yet another ABCC case dropped after it was deemed they had no reasonable prospects of success.
In October 2016 the Director of the Fair Work Building Industry Inspectorate, now known as the Australian Building and Construction Commissioner (ABCC), commenced proceedings against the CFMEU and one of its officials.
The ABCC alleged contraventions of the Fair Work Act 2009 (Cth) by the official and alleged that the CFMEU had also contravened the Act as a result of the same conduct. The contraventions relied on what was said to have been a "lawful request" made by the official. To establish the contraventions it was necessary for the ABCC to establish that a lawful request had been made within the meaning of section 347 of the Act.
Acting for the CFMEU, we made an interlocutory application to have the proceeding thrown out on the basis that no such request had been made. Without establishing this essential element, we argued the ABCC had no reasonable prospect of success.
Justice Reeves agreed, saying in an ex tempore judgment on 9 March 2017:
'I don't consider that the Commissioner has any reasonable prospects of successfully prosecuting a contravention on the basis of such a request.'
Following the ex tempore judgment on 9 March 2017 the ABCC discontinued its entire case against the CFMEU and its organiser. We also secured from the ABCC an enforceable commitment not to conduct any further litigation on the matter against our clients (including other officers or employees of the CFMEU). The outcome of this matter represents a comprehensive win for our clients, secured at a preliminary stage in the proceeding.
To have this matter disposed of at the interlocutory stage meant the outcome was reached without needing to file a defence, or for the CFMEU to be put to the expense of substantive hearings. It demonstrates the value in challenging unmeritorious claims wherever possible.
If you require assistance about a civil penalty matter, be it a claim by the ABCC or a claim against an employer for breach of the Act, Hall Payne can help. As one of Australia's leading Industrial Relations firms, we have significant experience in all stages of civil litigation, including penalty litigation. To speak to a member of our team contact us via our contact page, or on 1800 659 114.
---
This article relates to Australian law; either at a State or Federal level.
The information contained on this site is for general guidance only. No person should act or refrain from acting on the basis of such information. Appropriate professional advice should be sought based upon your particular circumstances. For further information, please do not hesitate to contact Hall Payne Lawyers.
---