QIRC accepts Direction after Inaccurate Training amounted to Unreasonable Management Action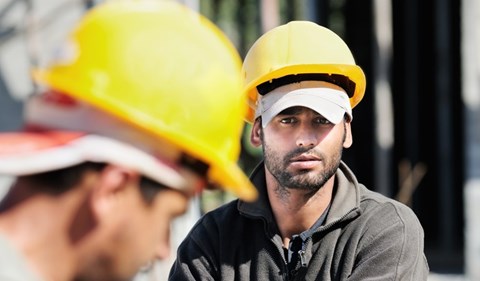 The Queensland Industrial Relations Commission has accepted that an employer's conduct surrounding inaccurate No Go Zone training was unreasonable management action that caused miner's injury.
The Queensland Industrial Relations Commission (QIRC) has found that inaccurate training, and directions provided to our client, an underground miner, caused his psychological injury, rejecting arguments from the Workers' Compensation Regulator that those directions amounted to reasonable management action undertaken in a reasonable way.
Our client was undertaking training in relation to No Go Zones in an underground mine. The training information contained conflicting and inaccurate information about the safe working distances to be observed when operating plant and machinery underground.  Due to the inaccuracies, our client could not complete the required assessment and was not authorised as competent in relation to the No Go Zones in his work area.
The next day, our client alerted management to the inaccuracies in the training paperwork. Management responded by telling him to "get down there and cut coal, get underground." When underground our client again raised his concerns with his supervisor, but was directed to agree that he understood there was a problem with the paperwork, and then get to work. Our client refused the direction, and raised his concerns with a training assessor, who also advised that he would not follow the direction, reminding the supervisor of competency procedures. Unable to reconcile what his employer was directing him to do and its disregard for its own safety procedures,  our client broke down. He described subsequently being escorted to the surface in a 'blithering mess'. Medical evidence confirmed our client sustained a psychological injury because of this incident.
The workers' compensation insurer initially rejected our client's claim for compensation, with the Regulator upholding the rejection on review. Hall Payne appealed this decision to the QIRC.
The QIRC found that the direction to proceed to the coalface despite not being assessed as competent did not constitute reasonable management action taken in a reasonable way, and that it posed a safety risk to our client and his fellow workers. The QIRC made particular note that underground mining is an industry where  workplace  health  and  safety  is  considered  paramount  and where the consequences of the employer providing  inaccurate  information and training regarding safe working distances could lead to serious injury, or possibly death.
In its findings, the QIRC set aside the decision of the insurer to reject our client's application, ordering that his claim for workers' compensation be accepted.
Hall Payne have regular success in appealing decisions of Insurers rejecting workers' injuries. Strict time limits apply in appealing these decisions, so contact us through our inquiry form, or on 1800 659 114, to book a free initial consultation today.
---
This article relates to Australian law; either at a State or Federal level.
The information contained on this site is for general guidance only. No person should act or refrain from acting on the basis of such information. Appropriate professional advice should be sought based upon your particular circumstances. For further information, please do not hesitate to contact Hall Payne Lawyers.
---