Smith's liable for compensation for multiple injuries as HPL client wins against snackfood giant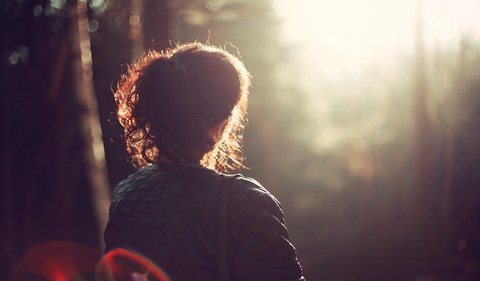 Our client sought compensation for multiple injuries sustained at work after being crushed by an automated-robotic arm. Smith's claimed that a latent defect was responsible and denied liability. This was despite two 'near misses' putting them on notice that they needed to do more.
Mrs Peapell, our client, was dedicated to her job, having worked for Smith's Snackfoods as a Packing Machine Operator for 13 years. On the morning of her injuries, she started work as she would any other day.
While at work cardboard jammed up one of the packing machines she was working on, causing it to stop.  Mrs Peapell went inside the machine to clear the cardboard – a fairly routine task that was necessary to keep the production line flowing.
Once cleared of the jam, the machine automatically restarted. Moving to pick up the next lot of cardboard, tragically it collected Mrs Peapell too – resulting in injuries to her chest and back as well as hypoxic brain injuries which caused pain and suffering and shortened her working life.
This shouldn't have happened – with both parties recognising that it shouldn't have been possible for the door to open while the machine was geared to automatically restart.
Smith's argued they had no way of knowing that this could occur, and there was nothing they could have been expected to do to prevent the accident.
We argued this wasn't the case.
A year earlier two 'near misses' had taken place on the same machine, in comparable circumstances. These near misses were found to have put Smith's on notice that the equipment needed careful monitoring and attention, even where the manufacturer advised that the issue had been fixed. Expert evidence from both sides further demonstrated that there was an ongoing need for regular inspection, which would have revealed a need for maintenance that could have seen the accident avoided.
Judge Ryrie held that this had resulted in the creation of an unsafe system of work, with Smith's having breached their duty of care. This breach was found to have exposed Mrs Peapell to a foreseeable risk of harm or injury, injuries that they were ultimately responsible for.
Smith's argued that Mrs Peapell had contributed to her injury as a result of her own negligence. Smith's argued that rather than entering the machine after it stopped during the fault, Mrs Peapell should have pressed the "stop" button and then entered. Judge Ryrie found that this had not been standard procedure, and that without training and direction about how and when to enter the machine this could not be relied upon to establish contributory negligence. Judge Ryrie found in favour of our client, with no finding of contributory negligence.
If you've been injured at expert legal advice can assist you in claiming the compensation you need to get your life back on track. Please talk to one of our Personal Injury lawyers today. Call or contact us  for a free initial consultation today.
---
This article relates to Australian law; either at a State or Federal level.
The information contained on this site is for general guidance only. No person should act or refrain from acting on the basis of such information. Appropriate professional advice should be sought based upon your particular circumstances. For further information, please do not hesitate to contact Hall Payne Lawyers.
---