Violence in the workplace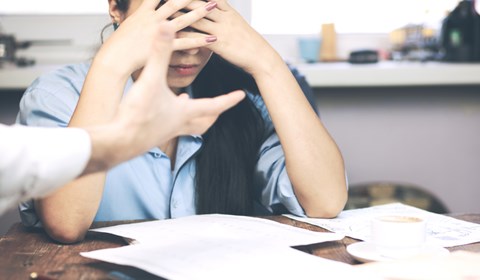 It is a cruel reality that those people whose job it is to help others, are most often the victims of violence in the workplace. Most front line ambulance and hospital staff would be able to tell you story about being subjected to violence by a person who needs the care they are trying to provide.
However, it is not just those workers whom you immediately think of that are affected by workplace violence. Here at Hall Payne, we see hundreds of ordinary hard working people who are subjected to violence in their working life, including Teacher Aides, Personal and Residential Care workers, Aged Care workers and airline Cabin Crew.
The effects of workplace violence can be significant. Along with physical injury, the psychological impact of being assaulted in a familiar place while simply going about your work can be devastating. Anyone injured in these circumstances should be eligible for workers' compensation benefits, and entitled to receive payment of weekly benefits and medical expenses while they recover.
In addition, a worker injured in these circumstances may also have a common law claim for damages against their employer, for breaching its duty of care to the worker. Whether or not an employer has been negligent will come down to the individual circumstances of each case.
An Employer's Obligations
So what are an employer's obligations when it comes to keeping staff safe from workplace violence? An employer has a duty of care to its workers. Elements of that duty involve providing a safe workplace and taking all reasonable steps to prevent a foreseeable risk of harm. Therefore, any employer who places a worker in a situation where there is a foreseeable risk of violence must consider how that risk can be managed, and put in place policies and procedures to reduce that risk. An employer will need to look at the potential risk of violence to its workers, at an industry level, an organisational level, and a personal level.
An employer will need to ask itself:
Is it in a high-risk industry where violence towards staff is common and well known? If so, it will need to have taken significant steps to assess and address that risk because the likelihood of the event occurring is high.
Is it a high-risk organisation? If an organisation provides services to persons who might be likely to inflict violence on its staff, it should make an assessment of the likelihood of violence, train its staff in how avoid or defuse difficult situations and have procedures in place to respond to incidences of violence so they do not re-occur.
Is it a high-risk personal situation for the worker? Where workers are in close contact with individuals, such as caring for a person one on one (and particularly if that person poses a risk of violence because of illness, injury, disability or addiction) an assessment of the individual involved and the risk they pose to the worker is essential.
Serious Lawyers for Serious Injuries
Not all workplace violence is preventable, and not all workers injured in such circumstances will be able to successfully sue their employer. However, getting the right legal advice from lawyers who understand the sectors where these kinds of events take place, may make all the difference.
---
This article relates to Australian law; either at a State or Federal level.
The information contained on this site is for general guidance only. No person should act or refrain from acting on the basis of such information. Appropriate professional advice should be sought based upon your particular circumstances. For further information, please do not hesitate to contact Hall Payne Lawyers.
---