Hall Payne independently named one of Queensland's top employment law firms.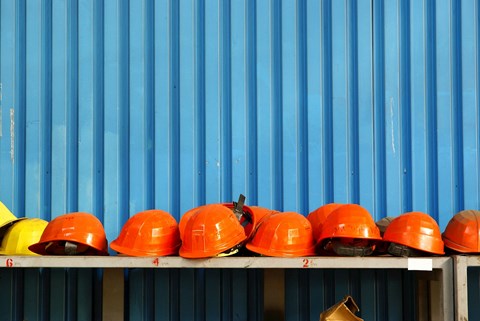 For the seventh year running, Hall Payne has been recognised as one of Queensland's preeminent employment law firms, named by the prestigious Doyle's Guide as a First Tier firm within the areas of employment and industrial relations.
Doyle's Guide releases results each year on the top lawyers and firms in each practice area, as voted by peers across the profession. As the definitive listing and commentary on Australia's leading law firms and lawyers, Hall Payne is proud to be recognised again for their commitment to workers' rights.
Compiled on "peer-based surveys as well as extensive telephone and face to face interviews with clients, peers and relevant industry bodies", an achievement of the accolade of First Tier is a huge honour for the Queensland employment team. The ranking continues the strong results from 2017, with Hall Payne again one of only two firms to receive the First Tier status in 2018. It is recognition you might expect, given the same publication nominated Hall Payne partners John Payne and Luke Tiley as two of the State's top employment lawyers.
Having spent more than 30 years helping organisations across Queensland, John Payne's expertise is unrivalled. This continued recognition from peers is the result of the depth of that expert knowledge, and John's commitment to trade unionism.
An Accredited Workplace Relations Law Specialist, Luke Tiley heads up Hall Payne's Industrial Relations team, Luke has been responsible for some big wins across the union movement in recent years – achievements that are clearly recognised by his peers with this nomination.
These results firm up Hall Payne's reputation for providing the best advice and legal representation to employees and unions across Queensland. With offices now open in Sydney, Hobart and Darwin that quality is quickly becoming available to clients across Australia.
If you have an employment law or industrial relations matter, Hall Payne's expert and award winning advice can help. Contact us via our contact page, or on 1800 659 114 for a consultation today.
---