Sydney Employment Lawyers recognised by Doyle's Guide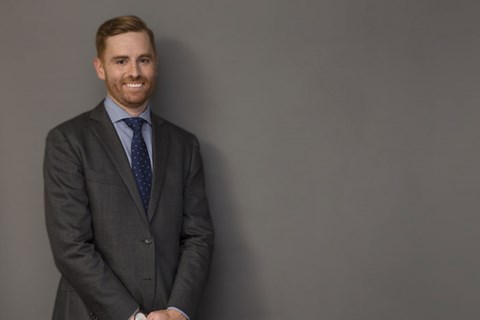 Hall Payne's NSW Employment team has been named by the prestigious Doyle's Guide as a leading employment law firm representing employees and trade unions.
As the definitive listing and commentary on Australia's leading law firms and lawyers, Doyle's Guide releases results each year on the top lawyers and firms in each practice area, as voted by peers across the profession. Hall Payne's Sydney employment lawyers are proud to be recognised by the prestigious guide for the second year running, having experienced extraordinary growth in the three years since expanding into NSW.
Being named a leading law firm is an accolade you might expect, given the team's involvement in significant victories this year – achievements that are clearly recognised by their peers with this nomination. This included achieving permanent employment for a client in a landmark Federal Court of Australia, the first of its kind in Australia for casual employees, as well as accomplishing a significant victory on behalf of Queensland apprentices.
Giving further cause to celebrate, the listings also named Hall Payne Principals Luke Forsyth and Joe Kennedy as two of Sydney's leading employment lawyers. Joe commented on their recognition:
"Hall Payne Lawyers strives to push the boundaries of the law to achieve real and lasting change in the lives of working people.
Individual recognition such as this from our peers is a lasting indicator of the quality of our work. It also shows that we are very effective at what we do and we go about it in the right way."
Luke has been consistently recognised as one of Australia's leading employment lawyers by his peers in the Doyle's Guide, a testament to the quality of skill and service in over fifteen years of experience helping employees in all areas of employment law. Having been named a Hall Payne Principal in 2017, Joe's listing illustrates his growing reputation as of one of Sydney's most skilled and dedicated employment and industrial relations lawyers.
With Principals John Payne and Luke Tiley named earlier this week in the Doyle's Guide Queensland listing, to have Hall Payne's entire Employment & Industrial Relations leadership team individually recognised is a fantastic achievement.
These results grow on Hall Payne's reputation for providing the best advice and legal representation to employees and unions across Australia. With offices open in Queensland, NSW, Tasmania and the Northern Territory workers across the country can now benefit from that quality of advice.
If you have an employment law or industrial relations matter, Hall Payne's expert and award winning advice can help. Contact us via our contact page, or on 1800 659 114 for a consultation today.
---