Congratulations on your promotion Ellie Bassingthwaighte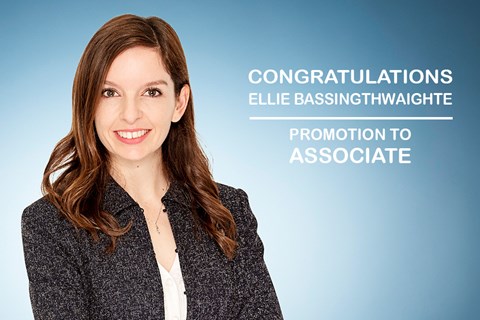 We are delighted to announce the promotion of Ellie Bassingthwaighte, to Associate at Hall Payne Lawyers. Ellie is a member of our Employment & Industrial Law team in our Brisbane office and has been with the firm since 2017.
Before joining us, Ellie's experience in a boutique industrial law firm together with her time at the Fair Work Commission has cemented her career as a strong and committed workers' rights advocate. She is passionate about promoting access to justice, no matter your social, educational or financial circumstances.
HPL Director Luke Tiley has this to say about Ellie:
"Not only is Ellie an exceptional young lawyer in her chosen field of practice, she is driven to continual improvement and development.
This is evident right now as she undertakes her Masters of Laws (focus on alternative dispute resolution) and through her participation in the Australian Labour Law Association.
Ellie is a valued part of our employment & industrial team and we look forward to working with her for years to come."
And if that's not enough, she also volunteers with a number of community legal centres including Caxton Legal Centre, the Women's Legal Service and the LGBTI Legal Service.
The Directors and staff of Hall Payne take pride and joy in congratulating Ellie on her well-deserved promotion.
---