Hall Payne objects to reliance on insurer's medical evidence and secures worker's entitlement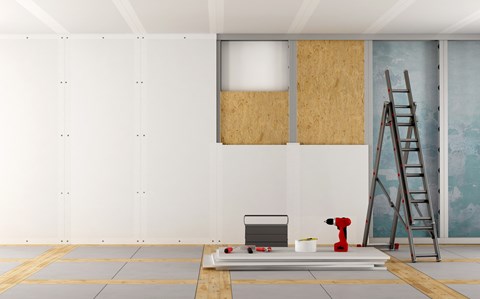 Work related injuries are an all-too-common occurrence in Australian workplaces. One may assume that a fair and equitable workers compensation scheme would assist injured workers during their period of recovery, including support for lost income as well as necessary medical treatment. Unfortunately, complex claims may leave injured workers disadvantaged and unsupported.
At Hall Payne Lawyers, we help workers navigate the complexities of workers compensation rules and laws.
Overview of case
Our client William was caught up in a legal predicament relating to his workers compensation claim.
William was injured at work while carrying heavy sheets of plaster. He developed a hernia. Doctors warned him that this hernia could worsen if left untreated. William required surgery, and was off work for several months.
William's treating GP and other specialists considered that the hernia resulted from the heavy lifting.
Disregarding the overwhelming medical opinion to the contrary, the workers' compensation insurer rejected William's claim for compensation relying on the opinion of one doctor to support its decision. The impact of such decisions on vulnerable people cannot be overstated.
The appeal of the workers compensation insurer's decision
Hall Payne appealed the insurer's decision to the Workers' Compensation Regulator. We gathered further medical material, and provided persuasive written submissions to the Regulator on William's behalf.
We were successful in overturning the insurer's decision to reject the claim. William now has an accepted claim for workers' compensation for his injury, which is a great relief for him.
As a result of our success, William received his back-pay for lost income for the entirety of his time off work, and his medical treatment was also covered.
William's case represents just one of countless examples of workers compensation disputes that Hall Payne deals with every day.
If you have been denied your workers' compensation entitlements, we can help.
If you'd like advice or assistance in relation to workers compensation or any other personal compensation matter, feel free to get in touch directly with today's blog writer, Megan Stanley.
---
This article relates to Australian law; either at a State or Federal level.
The information contained on this site is for general guidance only. No person should act or refrain from acting on the basis of such information. Appropriate professional advice should be sought based upon your particular circumstances. For further information, please do not hesitate to contact Hall Payne Lawyers.
---