CFMEU and CFMEUQ successful with Right of Entry Permit despite opposition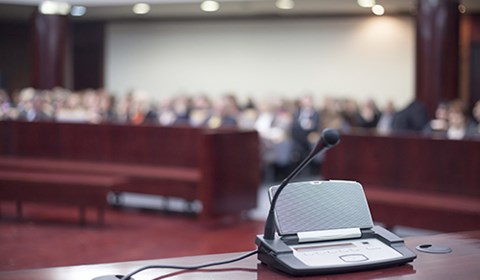 Hall Payne Lawyers have succeeded in assisting a CFMEU and CFMEUQ Organiser to apply for a Right of Entry Permit despite opposition from the Director of the Fair Work Building Industry Inspectorate.
The Organiser had held entry permits for more than a decade. His most recent permit expired in April 2015, while he had, in error, assumed it remained valid until April 2016. He applied under s 512 of the Fair Work Act 2009 (Cth) for a new entry permit, which the Commission is empowered to issue if it is satisfied that the official is a fit and proper person to hold the entry permit.
The Director submitted that the organiser ought to have conditions imposed on his permit as a consequence of the organiser's oversight. The Director submitted conditions were necessary because the organiser had attended sites without an authorised copy of his permit, and had used his expired permit to enter a site.
Vice President Hatcher accepted that this had been a mistake. He held that our client was a fit and proper person to hold an entry permit, and that discretion should be exercised in favour of him being issued with the permits applied for. Accepting our submissions, Hatcher VP rejected the unprecedented condition suggested by the Director, and approved the application with two small conditions applied to the permits, neither of which stepped outside of the bounds of legislative provisions already contained within the Fair Work Act 2009.
With his newly issued Right of Entry Permit our client has been able to get back to work, exercising his right of entry in order to fight for the rights and conditions of workers.
If you require any assistance in relation to right of entry please do not hesitate to contact HPL Principal Luke Tiley (Brisbane) on (07) 3017 2400, HPL Associate Joseph Kennedy (Sydney) on (02) 8338 8477 or HPL Associate William Ash (Tasmania) on 1800 659 114.
---
This article relates to Australian law; either at a State or Federal level.
The information contained on this site is for general guidance only. No person should act or refrain from acting on the basis of such information. Appropriate professional advice should be sought based upon your particular circumstances. For further information, please do not hesitate to contact Hall Payne Lawyers.
---