Costs Win at the Fair Work Commission in Protected Action Ballot Order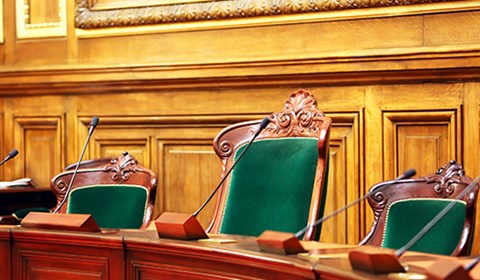 Hall Payne Lawyers recently acted for the Communications, Electrical and Plumbing Union (CEPU) in relation to an application for a protected action ballot order, securing a rare costs win at the Fair Work Commission.
The Employer, Tasmanian Railways (TasRail) opposed the Union's application arguing that it was not genuinely trying to reach agreement because it was 'surface bargaining', the implication being that the CEPU didn't want to reach agreement..
Following a hearing and after the Union's closing submissions, TasRail withdrew their opposition to the application. Hall Payne Lawyers then made an application on behalf of the Union for costs.
While civil litigation will usually see the unsuccessful party pay a portion of the winner's costs, the Fair Work Act 2009 follows what has been long standing practice in industrial law, that generally a person will pay their own costs when appearing before the Fair Work Commission. One exception to this is found in s 611, which allows the commission to order a person to bear some or all of the costs of another person in relation to an application, or opposition to an application, if it has no reasonable prospects of success..
The Commission has historically been reluctant to award costs, with successful applications under s 611 being incredibly rare. Despite this, Hall Payne Lawyers were successful in obtaining costs from TasRail, with agreement to pay all of the CEPUs costs. The win on both fronts demonstrates the Hall Payne Lawyer's commitment to protecting your rights, and our success in getting you the best results.
If you require assistance with a protected action ballot order and want to achieve the best possible outcome, we can help. Please contact HPL Principal Luke Tiley (Brisbane), HPL Associate Joseph Kennedy (Sydney) or HPL Associate William Ash (Hobart), all available on 1800 659 114.
---
This article relates to Australian law; either at a State or Federal level.
The information contained on this site is for general guidance only. No person should act or refrain from acting on the basis of such information. Appropriate professional advice should be sought based upon your particular circumstances. For further information, please do not hesitate to contact Hall Payne Lawyers.
---