Win paves the way for improved treatment of injured coal mine workers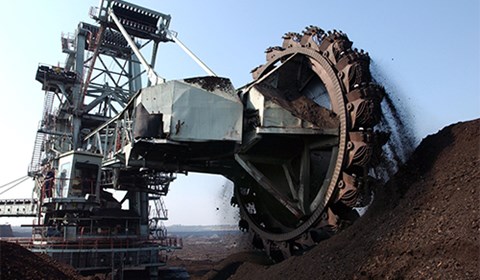 Hall Payne Lawyers and the CFMEU have secured an important win, paving the way to improve how health assessments are conducted for injured coal mine workers.
Our client was injured working at the Hail Creek Coal Mine, operated by Rio Tinto. He made a successful damages claim against Rio Tinto, which took into account that he continued working at the mine after being retrained as a drill rig operator.
Under the Coal Mining Safety and Health Regulation 2001 (Qld) mine workers must have periodic health assessments. At an assessment on tin November 2013 our client's injury was assessed as putting him at risk of being injured in the generic role of "operator", and he was stood down.
In early 2014 we challenged the health assessment in the Supreme Court of Queensland on the basis that our client should have been assessed for his usual job, drill rig operator, as he had been performing those specific duties since shortly after his injury. The health assessment was set aside.
He was sent for a second health assessment. The Doctor initially found that, subject to a restriction requiring that he only operate the drill rig, our client was fit for the generic role of Operator. The Doctor was then contacted by Rio Tinto's HR Manager, asking that our client be assessed for the full role of mobile equipment operator, which went beyond the duties of his role as drill rig operator. Subsequently, the Doctor issued an amended health assessment stating our client was unfit for the position.
The member challenged the amended health assessment in the Supreme Court and was again successful in having it set aside. Rio Tinto appealed that decision to the Court of Appeal arguing that the amended health assessment was valid. In a unanimous decision, the Court of Appeal determined that the first September 2014 assessment was valid meaning that Mr Haylett was fit to perform the role of Operator subject to a restriction that he only operate the drill rig.
The Court found that the Regulations required an assessment of the "task/s" that the worker is involved in, in accordance with the statutory form and covering the matters in the form. As the form contained information from our client's doctor specifically referring to his employment in operating the drill rig, the assessing Doctor was required to consider that information in the assessment. Conversely, the information supplied by the HR Manager was not included in the form, and could not be considered.
In bringing these proceedings, our client has successfully curbed Rio Tinto's attempts to influence the way a Doctor may complete the form, setting a strong precedent for how health assessments are to take place under the Regulations.
Employers who attempt to have employees assessed against duties they aren't required to perform will have to think twice following this decision. If you require any assistance in relation to your right to work after an injury please do not hesitate to contact HPL Principal Luke Tiley and HPL Associate Juliana Virine on 1800 659 114
---