HPL Associate Juliana Virine recognised as Employment Law rising star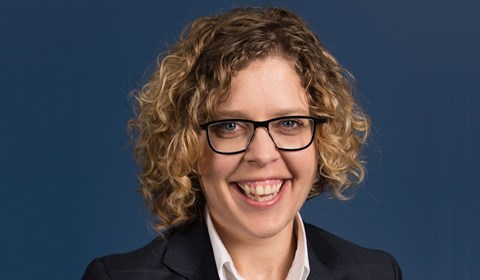 Doyle's Guide name Hall Payne Lawyers Associate Juliana Virine as an Employment Law Rising Star, and recognise HPL and Directors Luke Tiley and Luke Forsyth as national leaders in employment law.
Doyle's Guide is the definitive listing and commentary on Australia's leading law firms and lawyers. Ranked according to a peer-based review system alongside interviews with clients, peers, and industry bodies, the listing captures the leading lawyers and firms across practice areas.
Already heavily represented in the areas of Workers' Compensation and Employment Law in Queensland, Hall Payne Lawyers is delighted to see Associate Juliana Virine recognised as an employment law rising star. Having been with the firm for almost four years, Juliana has been an essential part of our Industrial Relations team. Juliana has a strong history representing workers, having spent time at both United Voice and the Queensland Nurse's Union before joining HPL, and she brings a deep commitment to social justice to her work.
The announcement comes alongside the release of the Doyle's Guide national listings in employment law. Having already featured among Brisbane's leading employment and industrial relations firms, Hall Payne Lawyers has been named as one of the leading firms representing employees nationally. To round off the hat-trick, HPL Directors Luke Tiley and Luke Forsyth have been named among the best Employment and Industrial Relations lawyers representing employees nationally. This is on top of having both been featured in the Brisbane based listings last month.
If you have an employment or industrial relations matter get help from the best. Contact HPL Associate and Rising Star Juliana Virine, or HPL Directors Luke Forsyth and Luke Tiley on 1800 659 114.
---