Hall Payne Appoints Joseph Kennedy Principal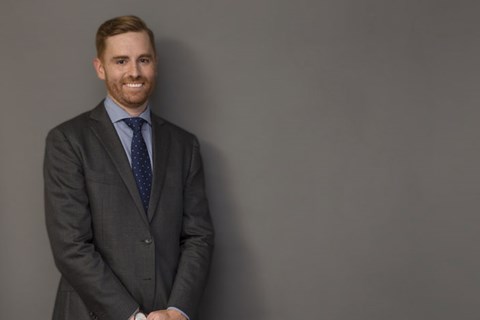 Hall Payne is delighted to announce the appointment of Joseph Kennedy as a Principal of Hall Payne Lawyers.
Over the past decade, Joe has become known as one of Sydney's most skilled and dedicated employment and industrial relations lawyers. An accredited specialist with the NSW Law Society, Joe is widely recognised as an expert in his area, and has advocated in most Australian courts and tribunals with a focus on Fair Work Commission and Federal Court matters.
Joe has a wealth of experience acting for unions and employees, having worked as a lawyer with the Australian Manufacturing Workers' Union and United Voice before moving into private practice. This experience, mixed with Joe's dedication to his clients and a commitment to finding practical solutions to complex legal problems, has seen him make a real difference to working people's lives.
"Hall Payne consistently operates at the cutting edge of employment and industrial law practice in this country, and I've always held them in high regard," Joe said, following his appointment.
"The firm strives to push to boundaries of the law to achieve real and lasting change in the lives of working people, and I couldn't be prouder to now be a part of the leadership team at Hall Payne. I look forward to our continued work fighting for social justice and achieving positive outcomes for our clients."
Based in the Sydney office and with a practice that includes clients in Queensland and the Northern Territory, Joe is an essential member of Hall Payne's industrial relations and employment law team. His contributions have been invaluable to a team independently recognised as one of the best in Queensland, New South Wales  and Australia.
The appointment is a credit to the Sydney office which has experienced extraordinary growth across its three years in operation.
"Hall Payne's expansion into New South Wales continues to strengthen, and we're thrilled to see that continue under the leadership of Joe, who will join me in directing our Sydney operations," Luke Forsyth, Sydney Principal, said of the appointment. "In just two short years Joe has become an essential part of our team, and his commitment to equality and fairness at work, along with his exceptional legal skill, will continue to be instrumental to our practice, both in Sydney and nationally."
Hall Payne welcomes Joe to this leadership position within the firm alongside current Principals John Payne, Luke Forsyth and Luke Tiley in the industrial relations and employment area.
---