Fair Work Commission condemns Glencore for unfair and capricious conduct during protected industrial action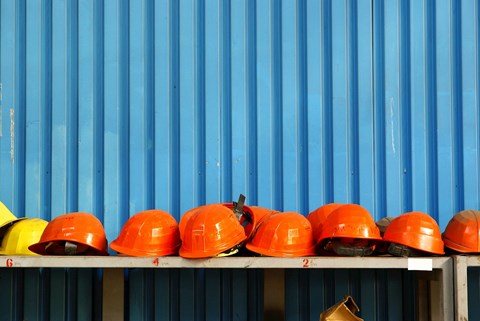 The Fair Work Commission has condemned Glencore for unfair or capricious conduct that is undermining the collective bargaining process and the freedom of association of employees. Deputy President Asbury noted that the conduct occurred at a critical time in the negotiations.
Glencore employees have engaged in protected industrial action and maintained their bargaining position in the face of being locked out for an extensive period.
During the industrial action the company balloted a proposed agreement. Over 99% of employees voted overwhelmingly to reject it.
After the result of the ballot was announced, the company issued letters that threatened members with the possibility of losing their jobs because of alleged activity at the picket line and Facebook posts in a private Facebook group. The company also sought to ban the wearing of CFMEU clothing at the mine.
The drafting of the letters coincided with results of the ballot for approval of the Company's proposed agreement and the overwhelming rejection of that proposal by employees. The Commission found that the presentation of the letters to members was unfair and capricious because it was related to the employees' rejection of the agreement.
It was also determined by the Commission that there had been a concerted effort by the company to investigate and uncover social media posts made by CFMEU members employed by Glencore and those supporting them when drafting the allegation letters.
With regards to the CFMEU clothing being banned, the Commission said, other than the fact that the shirt in question is a particularly unattractive shade of fluorescent green and is branded with the name of the CFMEU, there is nothing out of the ordinary about it.
The Commission also took the unusual step of finding that the company conducted surveillance of employees in the township of Tieri, and of ordering the company to cease such surveillance on the basis that it breaches the good faith bargaining provisions of the Act.
With workers' jobs being threatened and the employer's unfair and capricious conduct during protected industrial action, the CFMEU turned to Hall Payne Lawyers. Luke Tiley and Kris Birch took on the case. A legal strategy was developed to preserve the workers' jobs and to restore the balance of bargaining power. The Commission's decision is a great outcome for the CFMEU and its members who work at the Oaky North Mine.
---
This article relates to Australian law; either at a State or Federal level.
The information contained on this site is for general guidance only. No person should act or refrain from acting on the basis of such information. Appropriate professional advice should be sought based upon your particular circumstances. For further information, please do not hesitate to contact Hall Payne Lawyers.
---