Casual employees' entitlement to unfair dismissal protection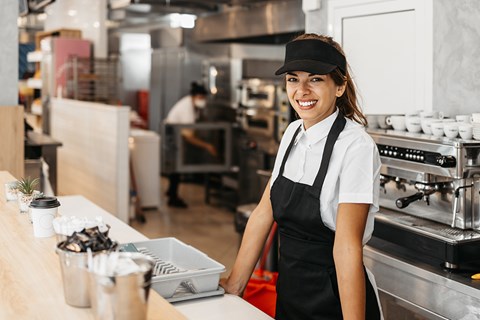 Two Fair Work Commission (FWC) decisions in 2022 considered the circumstances in which a casual employee will be protected from unfair dismissal. These FWC decisions were influenced by recent High Court decisions on the importance of written employment contracts in determining the nature of an employment relationship. This post looks at the unfair dismissal protection for casual employees and the impact of those recent FWC decisions.
How can a casual employee qualify for protection from unfair dismissal?
To qualify for protection from unfair dismissal, an employee needs to show that their service meets the minimum employment period, which is 6 months or 12 months for small business employers.
However, under the Fair Work Act 2009 (FW Act), a casual employee's service doesn't count unless they can show that their employment was regular and that they had a reasonable expectation that the employment would continue on a regular and systematic basis.
Section 384(2)(a) of the FW Act provides:
(a) a period of service as a casual employee does not count towards the employee's period of employment unless:
(i)     the employment as a casual employee was as a regular casual employee; and
(ii)    during the period of service as a casual employee, the employee had a reasonable expectation of continuing employment by the employer on a regular and systematic basis…
Determining if the casual employment is "regular and systematic"?
In Angele Chandler v Bed Bath N' Table Pty Ltd [2020] FWCFB 306, the Full Bench of the Fair Work Commission considered the 'regular' component of the applicant's employment was established by the frequency of her engagements. In this case, the employee worked at least one shift in every week of her employment and 3-4 shifts per week for 30 of the weeks she was employed.
The 'systematic' component was established by the fact that her employment was arranged pursuant to an identifiable system, being a monthly roster, which listed Ms Chandler and other casual employees' shifts.
The Full Bench applied the same principle as recently as 2020, in Amy Greene v Floreat Hotel Pty Ltd [2020] FWCFB 6019 (11 November 2020).
"That it was regular is demonstrated by the agreed Timesheet Records… They show that… Ms Greene was consistently engaged to work substantial numbers of hours in every week.
It was systematic because… she worked in accordance with a roster that was established by Mr Dalli in consultation with her… We consider that regular casual work undertaken in accordance with an established rostering system may reasonably be described as systematic in nature."
Is the casual employee's expectation of continuing work "reasonable"?
The second part of the test under the FW Act is whether a casual employee had a "reasonable expectation of continuing employment by the employer on that same regular and systematic basis" during their period of service with the employer.
Recently, the Fair Work Commission has considered High Court decisions in interpreting and applying the reasonableness requirement to determine whether particular casual employees are protected from unfair dismissal.
In 2022, individual members of the FWC considered this question in two cases:
Liting Gu v Geraldton Fishermen's Co-operative Pty Ltd [2022] FWC 1342 (3 June 2022) (Gu); and
Kumnick v FedEx Express Australia Pty Ltd [2022] FWC 2432 (Kumnick).
Gu – written employment contract negates protection from unfair dismissal
In Gu, Deputy President Beaumont determined whether a casual employee, Mrs Gu, was protected from being dismissed by her employer, Geraldton Fisherman's Co-Operative. The Deputy President looked to the contract of employment between the parties in reaching her decision:
"[43] Mrs Gu's employment contract negated 'expectation' by providing that, '[F]or the avoidance of doubt, nothing in this letter is intended to give rise to a permanent employment relationship, or an expectation of regular, ongoing engagements. There was no evidence before me to suggest that the parties had departed from that which was agreed in respect of the expectation."
In this decision, Deputy President Beaumont considered that the written contract was powerful enough to negate the expectation of continuing employment on a regular and systematic basis. Notably, in that matter, the Deputy President did not have evidence of the hours actually worked by Mrs Gu when making this decision.
Kumnick – FWC finds casual worker has protection from unfair dismissal
In Kumnick, Deputy President Anderson found that a casual employee was entitled to protection from unfair dismissal in circumstances where the employee had signed a letter of offer including the words "The Company makes no commitment to provide you with regular or ongoing employment."
Deputy President Anderson looked at the way FedEx structured Mr Kumnick's employment with a weekly roster and notified him of his rostered shifts in advance.
Mr Kumnick worked for 4-5 hours most Fridays and sometimes on Tuesdays and Thursdays. Deputy President Anderson considered that FedEx's reliance on Mr Kumnick was 'material' and that there was an established and identifiable system by which he was offered casual work.
Ultimately, the Deputy President found that Mr Kumnick was protected from unfair dismissal, despite the fact that the wording of his contract 'weighed against a finding that a reasonable expectation existed.'
High Court decisions impact casual employees' eligibility for unfair dismissal protection
The Fair Work Commission's recent focus on the wording of employment contracts in considering whether a casual employee has a reasonable expectation of continuing employment has been influenced by two High Court decisions:
Workpac Pty Ltd v Rossato & Ors [2021] HCA 23 (Rossato); and
CFMMEU v Personnel Contracting Pty Ltd [2022] HCA 1 (Personnel Contracting).
In Rossato, the High Court considered whether an employee classified as a casual employee was entitled to leave benefits reserved for non-casual employees.
In Personnel Contracting, the High Court looked at whether a worker was an employee or an independent contractor.
In both cases, the High Court emphasised the importance of the written employment contract in determining the nature of an employment relationship. Although the High Court did not directly consider the issue of regular and systematic casual employment in the context of s 384(2) of the FW Act in Rossato or Personnel Contracting, these decisions have still had a significant impact on the FWC's consideration of unfair dismissal protections for casual employees. We expect this issue may well become one for appellate consideration in the near future.
Get help from an employment lawyer
If you are a casual employee who has been dismissed and you feel that termination is unfair, you may be eligible to file an unfair dismissal application. Book a consultation with one of our award-winning employment lawyers to confidentially discuss your matter.
Contacting Hall Payne Lawyers
You can contact us by phone or email to arrange your consultation; either face-to-face at one of our offices, by telephone or by videoconference consultation.
Phone: 1800 659 114
Email: general@hallpayne.com.au
Find this article useful or interesting?
You may also like to read:
---
This article relates to Australian law; either at a State or Federal level.
The information contained on this site is for general guidance only. No person should act or refrain from acting on the basis of such information. Appropriate professional advice should be sought based upon your particular circumstances. For further information, please do not hesitate to contact Hall Payne Lawyers.
---