Will I get reinstatement after a successful unfair dismissal claim?
While compensation (instead of reinstatement) of up to six months' pay is a common alternative remedy for unfair dismissal, reinstatement remains the primary remedy under the Fair Work Act. As Justice Bromberg once said (in Quinn v Overland (2010) 199 IR 40):
"dismissed employees are regularly reinstated" in unfair dismissal cases; and
the long-standing remedy of reinstatement is accepted "as part of the industrial furniture."
However, even in successful unfair dismissal applications, the Fair Work Commission often does not order reinstatement. It is important for prospective applicants to understand that although they might successfully demonstrate that their dismissal was unfair, the Fair Work Commission may find that the remedy of reinstatement is inappropriate.
Due to this, when considering whether to make an unfair dismissal application, it is important to pause and ask: will I get reinstatement?
The answer is, of course, subject to the inherent uncertainties involved with litigating the matter at the Fair Work Commission and will depend on several factors, including the merits of the case, the evidence led by the parties and the Commission's ultimate findings about those matters.
Still, four recent decisions of the Fair Work Commission in 2023 provide guidance as to the factors that influence whether reinstatement is a likely outcome; two in which reinstatement was ordered and two in which it was not.
Cases where reinstatement was ordered after a successful unfair dismissal claim
It has been observed (Perkins v Grace Worldwide (Aust) Pty Ltd) that reinstatement can only be ordered when, despite the dismissal, a relationship of trust and confidence between the employer and employee remains intact.
This was a significant factor in the recent decision of Pelly v Ventia Australia Pty Ltd [2023] FWC 907. ('Pelly'). In that case, the dismissal of a former firefighter was found to be unfair.
The Fair Work Commission found, based on the evidence, that the relationship of trust and confidence between the parties had not broken down. The applicant obtained reinstatement given that:
he was a "model employee"; and
notably, the employer's representative, in that case, said that if the applicant returned the work, he would expect him to be "very professional" and he didn't see any issues with the applicant returning to work.
Another factor in Pelly was that the applicant had moved to Victoria to work with the respondent employer. The Fair Work Commission was sympathetic to the hardship that a further relocation would cause if reinstatement was not ordered (and the applicant had to relocate to find alternate work as a firefighter).
In Weston v Coal & Allied Mining Services Pty Limited [2023] FWC 93 ('Weston'), the applicant succeeded in demonstrating his dismissal was unfair. This was despite the reason for his dismissal, being that he threatened a co-worker, was found to be a valid reason for termination of employment. During the unfair dismissal case, the applicant demonstrated that the dismissal was harsh and disproportionate to his misconduct.
The Fair Work Commission observed that the onus is on the party asserting that there is a loss of trust and confidence (usually the employer in their attempt to avoid reinstatement). Further, in misconduct cases, the Commission stressed the importance of the applicant demonstrating contrition, remorse and a proper understanding that the behaviour was wrong.
The applicant succeeded in obtaining reinstatement in circumstances in which his evidence showed he accepted that his behaviour was unacceptable. The Commission was:
        "persuaded that he [the applicant] understands that his conduct. was inappropriate, unacceptable and must not be repeated… [he has] shown contrition."
Another significant factor was the applicant's "long (12 years) period of unblemished service" with the respondent employer.
Cases where reinstatement was not ordered after a successful unfair dismissal claim
In another misconduct case, Steed v Active Crane Hire Pty Ltd [2023] FWC 15 ('Steed'), the applicant, who had slept while on duty, succeeded in his unfair dismissal claim on the basis that he was denied procedural fairness. However, reinstatement was not awarded to the applicant on the basis that:
the Applicant had "shown no contrition or remorse for his conduct"; and
there was still "clear animosity between the applicant and the Respondent's management."
This case can be contrasted to cases where reinstatement is ordered. In particular, unlike the applicant in Weston, the Applicant in Steed had not shown remorse for his conduct. Further, in contrast to Pelly, there were low prospects for a smooth return to work for the applicant in Steed, particularly in circumstances in which animosity existed between him and his former employer.
The relationship between the parties was also the determinative factor in Corin Davoren v Pejr Business Aviation Pty Ltd [2023] FWC 239 ('Davoren). In that case, the applicant succeeded in establishing that she was unfairly dismissed on the basis that her impugned conduct was, the Fair Work Commission concluded, consistent with her duties.
However, the evidence demonstrated that the relationship between the parties had lost trust and confidence. The Fair Work Commission observed that:
"the relationship between the Applicant [and the Respondent] has irretrievably broken down. Accordingly, I have decided that reinstatement is inappropriate."
Primary considerations for reinstatement after an unfair dismissal win
Although reinstatement has been observed by the Federal Court to be "part of the industrial furniture", the inherently uncertain nature of litigation means it is never a certainty. As Steed and Davoren show, it is common for employees to succeed in unfair dismissal applications, only to be disappointed that they have not been reinstated to their former role.
The case law demonstrates that the relationship of trust and confidence must not be "irretrievably broken down" if a former employee is to obtain reinstatement. A factor in favour of employees seeking reinstatement is that the onus is on the employer to show a breakdown in trust and confidence. It will not, however, simply be a matter of the employer asserting a loss of trust and confidence. The Commission will instead consider for itself whether this is objectively the case.
Like the applicant in Pelly, dismissed employees will have a better chance of obtaining reinstatement if they can also show that they have a professional record and their return to work can be facilitated smoothly without disrupting the respondent employer's enterprise.
In misconduct cases, former employees should also demonstrate remorse and contrition, like the applicant in Weston. Applicants who have engaged in misconduct are far less likely to obtain reinstatement if they have not accepted wrongdoing.
Hardship caused to the employee, such as needing to relocate to obtain other work, will also be a relevant factor, along with an unblemished or strong record of employment, such as in Weston.
Get help from an employment lawyer
Litigation is an uncertain process. Prospects of reinstatement after unfair dismissal are influenced by many factors. Ultimately, the prospects of a particular case will depend on the evidence and how the case is presented. If you are contemplating an unfair dismissal application, it is important that you seek advice either from your union or from a lawyer experienced in employment law.
Contacting Hall Payne Lawyers
You can contact us by phone or email to arrange your consultation; either face-to-face at one of our offices, by telephone or by videoconference consultation.
Phone: 1800 659 114
Email: general@hallpayne.com.au
Find this article useful or interesting?
You might also like to read:
---
This article relates to Australian law; either at a State or Federal level.
The information contained on this site is for general guidance only. No person should act or refrain from acting on the basis of such information. Appropriate professional advice should be sought based upon your particular circumstances. For further information, please do not hesitate to contact Hall Payne Lawyers.
---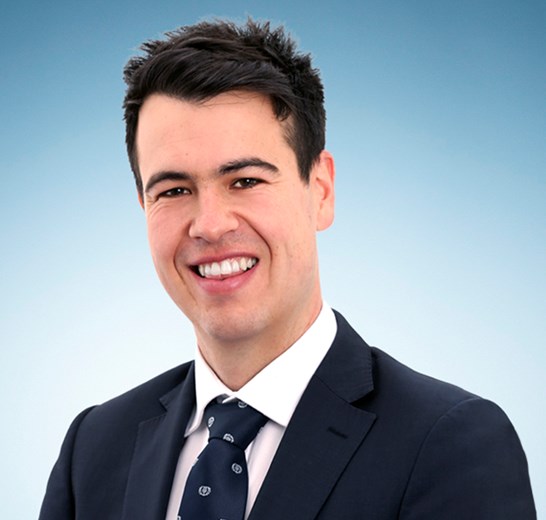 Get in touch with today's blog writer:
Tim Grellman
Associate
in
Industrial & Employment Law,
Unfair dismissal,
Workplace Discrimination,
Professional conduct and discipline law,
Enterprise bargaining agreements and Award rights,
General protection claims,
Contract negotiations & disputes,
Industrial Relations,
Executive and senior management terminations,
Restraint of trade,
Redundancy,
Health Law
---