Widow awarded over $750,000.00 in NSW worker's compensation death benefits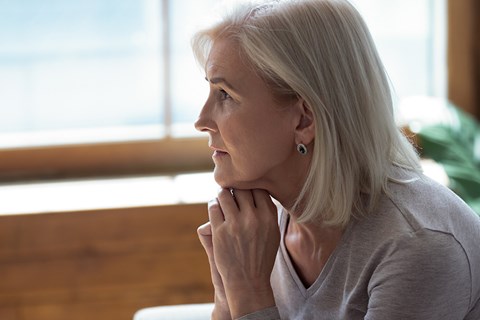 In a significant Personal Injury Commission decision, the widow of an electrical worker was awarded over $750,000.00 in lump sum compensation plus interest and funeral expenses up to $15,000.00. The NSW worker's compensation death claim was filed after the widow's husband died as a result of a psychological injury arising out of his employment.
Background to the deceased worker's psychological injury
The deceased worker had been employed with the same company for a period of over 30 years. Due to restructuring within the company, he was informed that his job was to be made redundant if he was unable to be redeployed. He was provided with minimal support, and there was little progress towards redeployment over the next several months. As a result, he became extremely distressed and despondent.
The worker's mental health continued to decline, which ultimately led to his death in 2016 due to a self-inflicted injury. The deceased worker had not sought medical assistance and the police evidence was inconclusive as to whether the death was due to misadventure.
Widow lodges NSW worker's compensation death claim
The worker's widow made enquiries with other law firms, where she was informed there was no case.
The widow then approached Hall Payne Lawyers Sydney office. At this point, she was outside the 3-year time limit to lodge a worker's compensation death claim. We immediately lodged the death benefit claim, which was promptly declined by the insurer.
We recommended our client (the widow) appeal the decision of the insurer to reject the claim. Our highly experienced team of experts prepared the matter in great detail:
obtaining a significant number of witness statements;
collecting internal documents from the employer; and
obtaining an expert psychiatric report.
The insurer then amended its decision and accepted liability for the claim.
Worker's compensation death claims can be challenging and require sensitive and proactive management.
NSW worker's compensation death claim entitlements
If a work injury results in the worker's death, his or her dependants or estate are entitled to compensation. NSW entitlements can include:
A lump sum death benefit apportioned among dependants. If there are no dependants, the lump sum death benefit is paid to the legal personal representative of the deceased worker's estate (to be distributed to eligible beneficiaries in accordance with NSW estate planning laws). The lump sum amount payable is the amount in force at the date of the worker's death (not the date of injury or the date the claim is brought).
Weekly compensation for dependent children will continue until the child reaches the age of 16 years and in the case of a child who is a student, until the age of 21 years.
Reasonable funeral expenses. When considering what is reasonable, it is expected that consideration be given to diverse religious, cultural beliefs and practices that exist in Australian society today. Reasonable funeral expenses can include (but are not limited to):

the cost of the funeral service (including cremation or burial);
cemetery site;
death certificate;
flowers;
coffin;
funeral director's professional fees;
catering for mourners; and
any other reasonable costs associated with the legitimate disposal of a human body.

Expense of transporting the body to the deceased's usual place of residence or what would be an appropriate place for the burial or cremation (whichever is the lesser cost).
The monetary values of the various benefits available under the NSW worker's compensation system are indexed periodically and are listed in the Workers Compensation Benefits Guide available on the SIRA website.
There might also be common law entitlements (if the injury was due to the negligence of the employer) in respect of a workplace death under the Compensation to Relatives Act 1987 and these also need to be investigated.
Claim process that achieved over $750,000.00 in death claim compensation
We served the employer's insurer with a worker's compensation claim form, and liability was declined by the insurer. Where the death occurs due to self-inflicted injury, these claims are particularly difficult to prepare, run and achieve a successful outcome for the family.
We were required to prove that the worker had suffered a psychological injury due to his employment, prior to his death.
This is where an expert legal team is essential. When a worker is deceased, and therefore cannot be assessed by experts, it is imperative all medical and relevant evidence is requested. This includes but is not limited to, obtaining statements from family, friends and work colleagues. This can be time an extremely time-consuming and highly sensitive process.
When this information is available, it is collated and a brief prepared to be sent to a barrister to provide an advice as to prospects of success.
Another brief is also prepared and sent to an expert psychiatrist to prepare his report as to the worker's mental health status at the time of death.
When the barrister's advice and psychiatrist's report are received, and it has been established there are prospects of success in the matter, proceedings are commenced in the Personal Injury Commission.
The steps leading up to this point are complex matters of law.
The matter was ultimately listed to be heard in the Personal Injury Commission, however, the insurer accepted liability prior to the listing date.
Steps were also required to identify how many, if any, dependents may have been eligible for compensation. This required us to write to each child and the deceased worker's relatives. Once that information was to hand, it was provided to the Personal Injury Commission, where a final determination was made with our client receiving over $750,000 compensation.
It is important to note that should there be any other dependents, they will each need separate legal representation.
We are experienced NSW worker's compensation lawyers
After losing a loved family member, making a claim for death benefits would be the furthest thing in someone's mind, and can be extremely difficult and distressing.
This is where you need the help of a specialist team, who are not only highly experienced lawyers but also understanding and caring advocates.
As with other personal injury claims, statutory time limits apply, and it is vitally important that you seek legal advice about any NSW worker's compensation claim early to ensure:
your rights are protected; and
that maximum benefits can be obtained to assist you and your family.
Contacting Hall Payne Lawyers
You can contact us by phone or email to arrange your consultation; either face-to-face at one of our offices, by telephone or by videoconference consultation.
Phone: 1800 659 114
Email: general@hallpayne.com.au
Further reading
---
This article relates to Australian law; either at a State or Federal level.
The information contained on this site is for general guidance only. No person should act or refrain from acting on the basis of such information. Appropriate professional advice should be sought based upon your particular circumstances. For further information, please do not hesitate to contact Hall Payne Lawyers.
---