Hall Payne Lawyers appoints Dale Blackmore as Principal Solicitor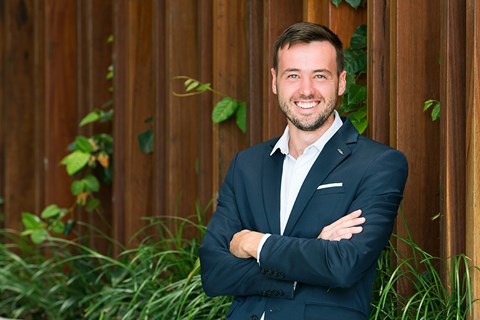 It is our great pleasure to announce the promotion of Dale Blackmore to Principal Solicitor at Hall Payne Lawyers.
Dale's promotion reflects his extraordinary talent, dedication, and the high regard in which he is held by both our clients and peers. Dale has been an invaluable member of our employment and industrial law team, working predominantly with the firm's organisational clients.
One individual who has been instrumental in Dale's growth is John Payne, founder of Hall Payne Lawyers. John has served as Dale's mentor throughout his time at the firm and shared his thoughts on Dale's journey:
"I have had a number of trainee lawyers pass through my hands, many who have turned out to be exceptional lawyers leading the profession in their chosen calling. Dale will take his place in that group; he is also exceptional.
He combines a quick wit with knowledge and hard work to deliver his legal practice. He is sought after by clients and admired by colleagues as he is calm and considered.
I am so proud to have been associated with his journey and look forward to working with Dale in the years to come."
Dale has proven himself to be a trusted advisor and a respected figure within our firm. As Principal Solicitor, Dale will undoubtedly continue to excel in his new role.
We extend our congratulations to Dale on this remarkable achievement, and we are excited to welcome his ongoing leadership within the firm. We look forward to his continued success at Hall Payne Lawyers.
We encourage you all to join us in congratulating Dale Blackmore on this well-deserved promotion.
---