Coercive control law changes in Queensland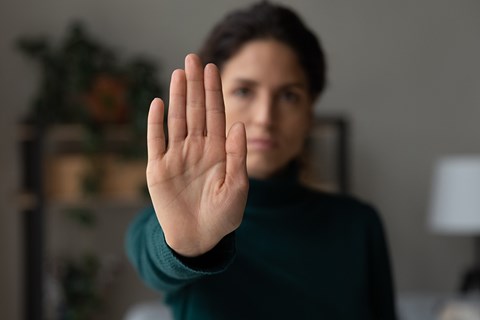 In February 2023, the Domestic and Family Violence Protection (Combating Coercive Control) and Other Legislation Amendment Bill 2022 passed through Queensland Parliament. In recent years, there has been a growing recognition of the need to expand the legal framework for domestic violence beyond physical violence to include the complex dynamics of power and coercive control that often underlie abusive relationships.
The introduction of the Domestic and Family Violence Protection (Combating Coercive Control) and Other Legislation Amendment Act 2023 (Qld) (the Act) to criminalise coercive control is a step forward in addressing domestic violence.
What is coercive control?
Coercive control involves a repeated pattern of behaviours that are aimed at maintaining power and control over a partner, often through tactics such as isolation, intimidation, and humiliation. These behaviours can create an environment of fear and dependency, which make it difficult for the victim to escape an abusive relationship.
Coercive control has historically been challenging to address within the legal system because it didn't always manifest as tangible and visible evidence such as bruises or wounds. This gap highlighted the need for legislation that acknowledged the full spectrum of abuse that victims may experience.
The introduction of coercive control laws in Queensland marks a pivotal moment in the ongoing effort to protect individuals from emotional, psychological and manipulative forms of abuse that have been recognised as being just as damaging as physical harm.
Hear Her Voice report prompts new coercive control laws
Changes were introduced after the Women's Safety and Justice Taskforce published its first report: Hear Her Voice – Report One – Addressing coercive control and domestic and family violence in Queensland.
In March 2021, the Queensland Government established this Taskforce to examine coercive control and review the need for a specific offence of domestic violence and the experience of women across the criminal justice system. The report, published on 2 December 2021, made 89 recommendations for broad systemic reforms to Queensland's domestic and family violence service and justice systems.
In May 2022, the Queensland Government's response to the report noted that they supported or supported-in-principle all of the recommendations.
The changes to domestic and family violence laws
The Act not only introduced new coercive control laws but also introduced other legislative reforms that were required to strengthen the Queensland Government's response to coercive control.
The Explanatory Memorandum explained:
"The Bill implements these recommendations through amendments to the Criminal Code, the Domestic and Family Violence Protection Act 2012 (DFVP Act); the Evidence Act 1977 (Evidence Act); and the Penalties and Sentences Act 1992 (Penalties and Sentences Act). The Bill also amends the Youth Justice Act 1992 (Youth Justice Act) to address implications arising from these recommendations for children and child offenders."
The key amendments brought in by the Act include:
The modernisation of the offence of unlawful stalking so that it reflects criminal behaviour, including the interaction between stalking and coercive control. This will capture the use of technology and social media used by perpetrators.
Increasing the maximum penalty for stalking that occurs in the context of a domestic relationship to reflect the nature of, and damage caused by, that behaviour.
Broadening the definition of domestic and family violence to include behaviours that occur over a period of time – a pattern of behaviour.
Strengthening the Court's response to applications and cross-applications for protection orders.
Providing for costs provisions where a party has intentionally used proceedings as a means of committing or continuing domestic and family violence.
Ensuring the Court is provided with respondents' criminal and domestic violence histories to assist in determining the risk to the aggrieved and whether to make a protection order.
Substituted service provisions where it is deemed that substituted service will provide increased protection to the victim.
Expanding the class of protected witnesses for cross-examination by creating a new category of protected witness with respect to any domestic violence offence.
Expanding the admissibility of evidence to include the history of the domestic relationship between a person and an intimate partner or family member of the person and removing restrictions on the admission of evidence in domestic violence proceedings relating to offences within Chapters 28 to 30 of the Criminal Code.
The admissibility of expert evidence in criminal proceedings about the nature and effects of domestic violence.
Providing the Court with a discretion to give jury directions to enable them to be better informed and able to consider evidence of domestic violence that has been raised during a trial.
Penalties for breach of domestic and family violence laws
Under the new laws, a person who repeatedly subjects their partner to physical, sexual, psychological or financial abuse may face imprisonment for up to seven years.
The Queensland Government intends to introduce a Bill to establish coercive control as a standalone offence by the end of 2023.
Coercive control laws in other states and territories
New South Wales was the first Australian jurisdiction to formally introduce the criminalisation of coercive control as a standalone offence. Tasmania has criminalised some forms of economic and emotional abuse.
Get help from a criminal lawyer
If you're a victim of domestic and family violence, including coercive control, we can assist you in seeking a protection order. Our criminal lawyers have significant expertise and experience in domestic violence matters and associated litigation and can provide you with advice and representation.
Contacting Hall Payne Lawyers
You can contact us by phone or email to arrange your consultation; either face-to-face at one of our offices, by telephone or by videoconference consultation.
Phone: 1800 659 114
Email: general@hallpayne.com.au
---
This article relates to Australian law; either at a State or Federal level.
The information contained on this site is for general guidance only. No person should act or refrain from acting on the basis of such information. Appropriate professional advice should be sought based upon your particular circumstances. For further information, please do not hesitate to contact Hall Payne Lawyers.
---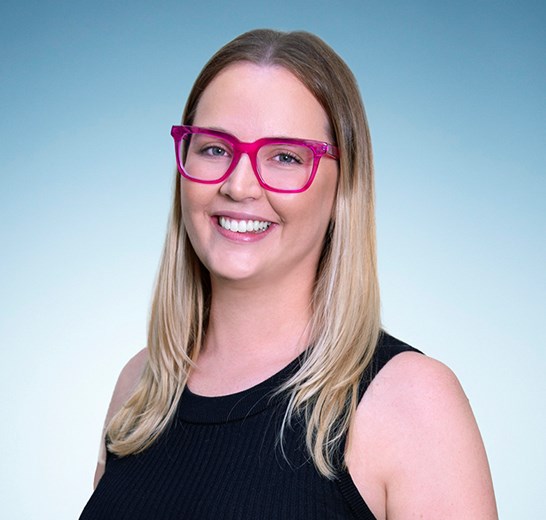 Get in touch with today's blog writer:
Alexandra Jarrett
Solicitor
in
Industrial & Employment Law,
Unfair dismissal,
Workplace Discrimination,
Enterprise bargaining agreements and Award rights,
General protection claims,
Contract negotiations & disputes,
Industrial Relations,
Executive and senior management terminations,
Restraint of trade,
Redundancy,
Criminal Law
---