Supreme Court upholds peaceful assembly in support of enterprise bargaining campaign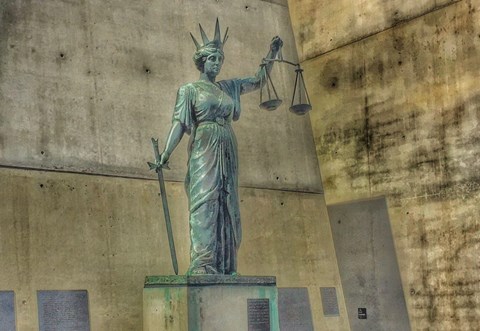 In a test of Queensland's laws around peaceful assemblies, Queensland's Supreme Court has rejected an attempt by Glencore to stop Union members exercising their democratic and industrial rights.
The CFMEU has been using peaceful assembly legislation to organise member and community pickets outside the Oaky North Mine near Tieri in Central Queensland. The protests have been held to further the bargaining efforts of others.
Glencore sought a declaration that the assembly was not taken to have been approved for the purposes of s10(1) of the PA Act and argued that the PA Act and the Fair Work Act need to be read together.
Justice Jackson in a decision said "nothing" in the PA Act suggested that the need for coherence with the terms of the PA Act and the FW Act resulted in the assembly's activities being outside the scope of an authorised public assembly. Justice Jackson also rejected Glencore's position that the PA Act didn't enable authorisation of assemblies for longer than a day.
The CFMEU's Stephen Smyth said that the Supreme Court's ruling was a "good decision that allows our members to continue to attend peaceful assembles to protest about being locked out of their jobs for 60 days".
Luke Tiley, Director of Hall Payne Lawyers, represented the CFMEU in the matter. Luke said:
"The decision affirms the important role that the Peaceful Assembly Act can play during enterprise bargaining disputes in Queensland. It is now beyond doubt that Queenslanders enjoy the same rights in those circumstances as persons protesting under the comparable New South Wales legislation".
If you have an employment law or industrial relations matter, expert advice from Hall Payne can help. Contact us via our contact page, or on 1800 659 114 for a consultation today.
---
This article relates to Australian law; either at a State or Federal level.
The information contained on this site is for general guidance only. No person should act or refrain from acting on the basis of such information. Appropriate professional advice should be sought based upon your particular circumstances. For further information, please do not hesitate to contact Hall Payne Lawyers.
---