Returning to work after parental leave – your rights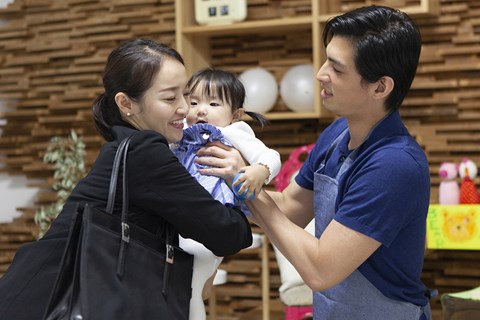 No matter how much you love your job, going back to work after parental leave can be a scary prospect. The main concern for most parents is how to manage competing work and family responsibilities but some employees also face the prospect of their job changing or being made redundant before they return to work. So, what obligations does the employer have and what rights do you have, as an employee returning after parental leave?
What are your rights while on parental leave?
Changes to your position when on parental leave
You are entitled to return to the position you held before starting parental leave. If you transferred to a safe job or reduced your working hours because of your pregnancy, your employer must return you to the position you were in before those changes.
If your employer makes a decision that will have a significant effect on the status, pay or location of the position you occupied before going on parental leave, your employer is required, by the Fair Work Act, to take all reasonable steps to give you information about the change and discuss its effects with you.
Your employer must return you to an available position you are qualified for and which is the nearest in status and pay to the position you held before starting parental leave if your position no longer exists when you return.
Redundancy and termination of employment provisions
It is unlawful for your employer to make your position redundant, terminate your employment or take other kinds of adverse action against you because you are pregnant, have taken or propose to take parental leave.
It is also discriminatory for an employer to:
select employees on parental leave for redundancy using criteria employees on parental leave are less able to comply with and which is unreasonable, e.g. selecting employees who have achieved the lowest sales in a period in which you are on leave;
treat employees on parental leave during a redundancy process, differently from other employees e.g. by offering redeployment only to employees who are not on leave.
If you are covered by a Modern Award or Enterprise Agreement, your employer needs to follow the consultation provisions which usually require consultation with affected employees before making an employee redundant. Where this has not occurred, it will not be a genuine redundancy, even if there are other reasons which make the redundancy genuine and you may be able to bring a claim of unfair dismissal.
You have entitlements under the Fair Work Act, to redundancy pay and notice of termination if your position is genuinely redundant. The Modern Award or Enterprise Agreement may also require your employer to take steps to redeploy you to an alternative position instead of terminating your employment.
Communication while on parental leave
You can work up to ten days during a period of parental leave to 'keep in touch' with your workplace. This is a good way to ensure that you stay in touch with what is happening at work and keep your skills updated. You are not under any obligation to attend work during your parental leave. If you work during your parental leave, you must be paid for it.
What are your rights when returning to work from parental leave?
Changes to starting or finishing times
If you need to pick up and drop off kids at childcare, you may need to start work a little later or leave a little early. Many employers are happy to accommodate this sort of flexibility, particularly if you work in a job where you are expected to do work out of ordinary hours from time to time.
You should approach your employer and explain the reasons your time at work needs to change.
Changes to days of work
If you need to return to work part-time when you had previously worked full-time, you should discuss the change with your employer in advance of your return to work, as there may be other arrangements which need to be put into place to make your request work; for example, employing someone to job share.
Working from home
If your job can be performed at home, you may request that you work from home some or all of your days of work.
If changes to your hours or location of work are agreed, it is a good idea to record everyone's understanding of the arrangement in writing. You could send an email to your employer explaining your understanding of what's been agreed. If you do not want the arrangement to be permanent, ensure you record in writing that the agreement is for a specified period of time. Otherwise, you may lose your right to revert to your original hours or work location.
If you continue to work the same number of hours, even if you perform work at different times, your pay should not change. However, if you reduce your hours, your pay and entitlements to leave will reduce accordingly.
Does my employer have to agree to my request?
The Fair Work Act requires employers to genuinely consider a request for flexible working arrangements in particular circumstances.
If you have 12 months' continuous employment or are a regular casual employee, you can make a request for changes to your working arrangements if you are (among other things), the parent of a child who is school age or younger. The request must be in writing, explain what you would like changed and the reasons for the request.
You must be informed of your employer's decision about your request within 21 days of making the request. Your employer may refuse your request on reasonable business grounds. There is no avenue under the Fair Work Act to challenge a refusal that purports to be on reasonable business grounds but where the grounds do not actually exist.
However, the refusal may be unlawful discrimination where:
employees in materially similar circumstances but without family responsibilities are granted flexible work arrangements; or
if your employer has a rule that it does not allow any flexible work arrangements, the rule is unreasonable and people with family responsibilities are less able to comply with the rule.
Taking leave to care for sick children
You can access your accrued personal carer's leave to care for a sick child. It is unlawful for your employer to take adverse action against you for taking personal carer's leave.
Maintaining breastfeeding
If you need to breastfeed or express milk at work, your employer should provide you with a space in which to do so comfortably and privately, a place to store breastmilk and sufficient breaks to enable to you to breastfeed or lactate. In most circumstances, a failure to provide these facilities will amount to unlawful discrimination.
What to do if you need help
If your employer is attempting to make, or has made, your position redundant, it is important to get advice from your union or a lawyer experienced in employment law, as soon as possible as there are strict time limits for bringing claims relating to termination of employment and redundancy.
You can contact us by phone or email to arrange your consultation; either face-to-face at one of our offices, by telephone or by videoconference consultation.
Phone: 1800 659 114
Email: general@hallpayne.com.au
---
This article relates to Australian law; either at a State or Federal level.
The information contained on this site is for general guidance only. No person should act or refrain from acting on the basis of such information. Appropriate professional advice should be sought based upon your particular circumstances. For further information, please do not hesitate to contact Hall Payne Lawyers.
---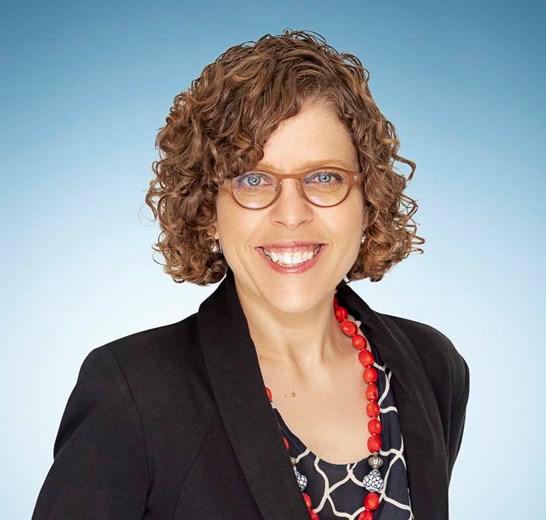 ---